The new Twill collection by TapLab Wall Covering is a collaboration with Dainelli Studio, inspired by the traditional twill fabric with its recognisable visual structure.
Twill, also called sargia in Italian (from the French sergé), is the only fabric with a frame of diagonal lines of 45-degree slope due to a particular weaving of weft and warp threads.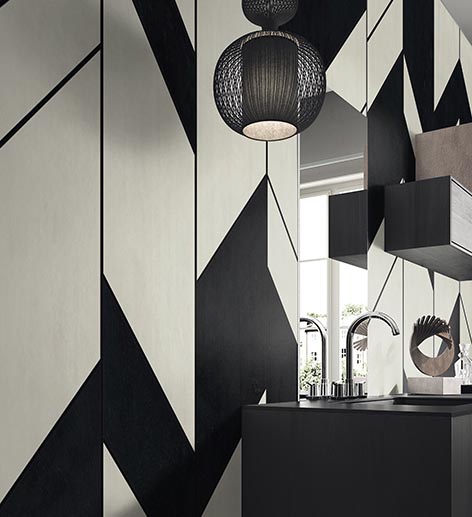 The geometry of the English twill with its characteristic "herringbone" pattern creates a remarkable light and dark geometric play on paper, thus showing a graphic motif with a strong visual impact and a very material appearance, even in its rigorous simplicity.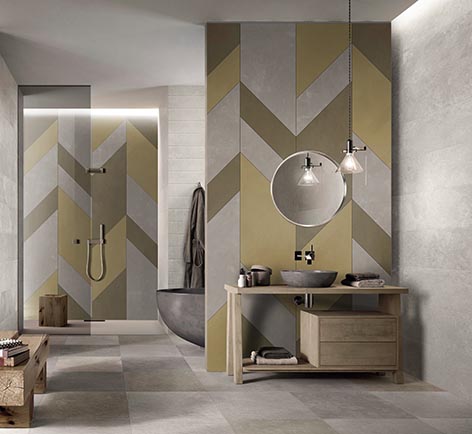 From the simplest variant, where the dark stroke draws the pattern on a pure white canvas, to the more optical variations, where the timeless combination of black and white plays the role of the main character with some grey incursions, as well as variations dominated by chromatic combinations of natural tones. Each covering from the Twill collection shows a taste for decoration perfectly balanced between design and innovation.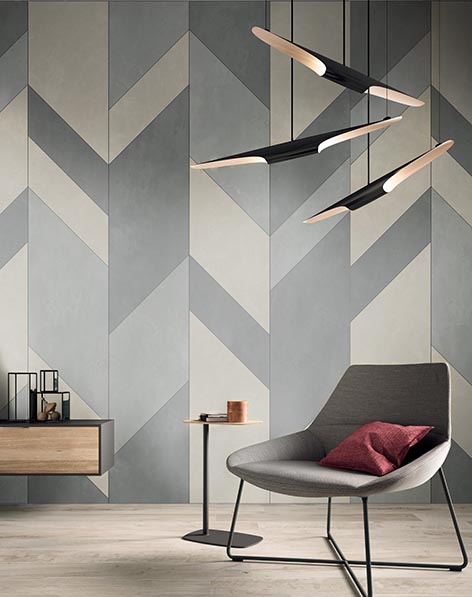 The TapLab Wall Covering method in the development of this collection together with Dainelli Studio was a tailoring one – original patterns were created and reproduced on coverings with great skill and craftsmanship, according to TapLab customs. The result is a fresh collection with a strong character, giving personality to any type of living space; a collection aimed at interior decorators and architects, but also at private customers attentive to lifestyle trends.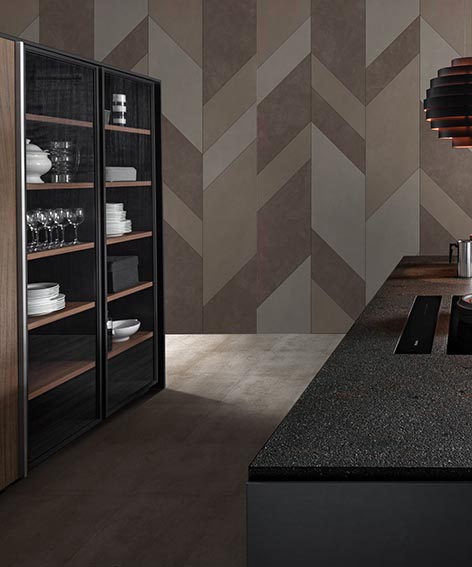 High quality reproduction of each pattern from the Twill collection can be obtained on every TapLab finish, that is to say on LabTela vinyl covering, LabJewel, or LabGlassfiber.
For more information, visit taplab.it