Do you think that your kitchen is missing something or hasn't reached its full style potential? We can help with that. Lighting fixtures are the most underestimated element that can work wonders for any room's design. Don't be afraid to introduce bold kitchen lighting to decorate the space. Here are some helpful ideas for sprucing up your kitchen with style!
Contemporary lampshade-style lights
This gorgeous contemporary kitchen is illuminated by lampshade-style lights with tasteful brass details. The timeless design highlights the impressive kitchen island, creating a cozy spot for grabbing a snack or drink.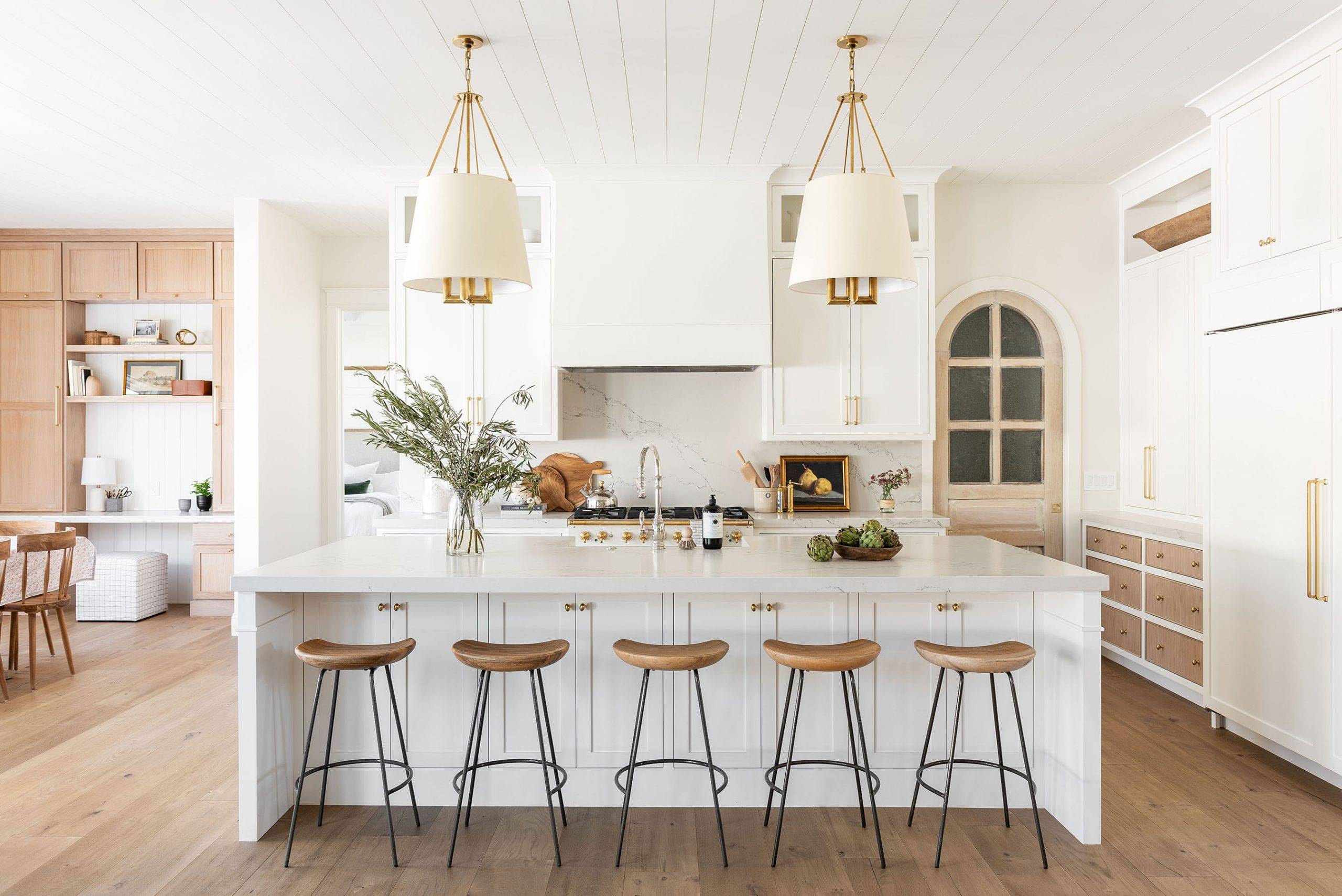 Luxurious chandeliers
This captivating kitchen features a harmonious balance between traditional style and luxurious aesthetic. Nothing would suit this style better than grand crystal chandeliers over the dining table. The elegant sparkle and divine design make a bold statement, bringing a high-end look to this kitchen and dining area.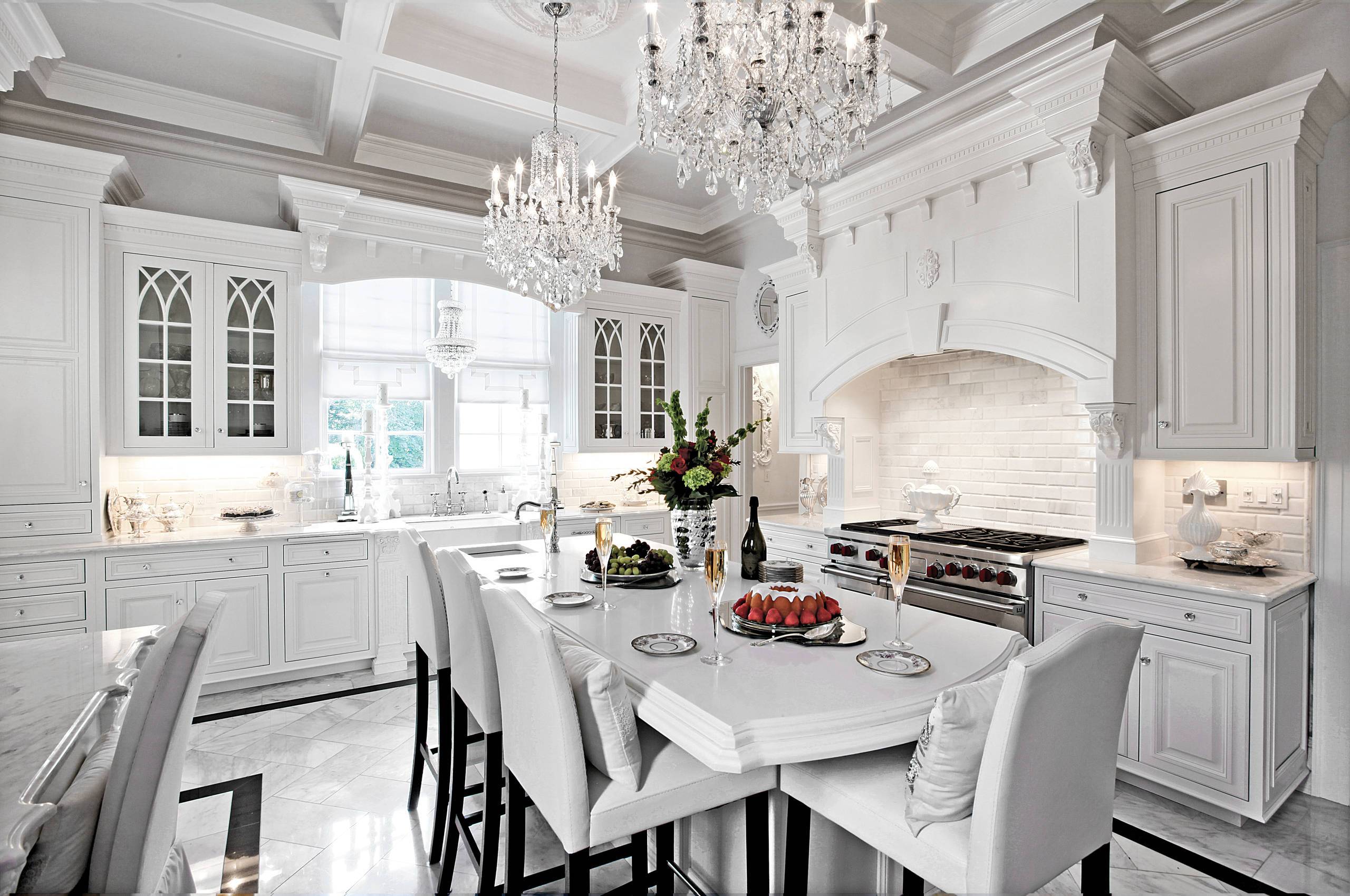 Charming woven pendants
These woven pendants bring a dose of charm with their distinctive texture while fitting the relaxed vibe of this open space. The bold lighting highlights the wooden dining table, putting its unfinished aesthetic in the spotlight.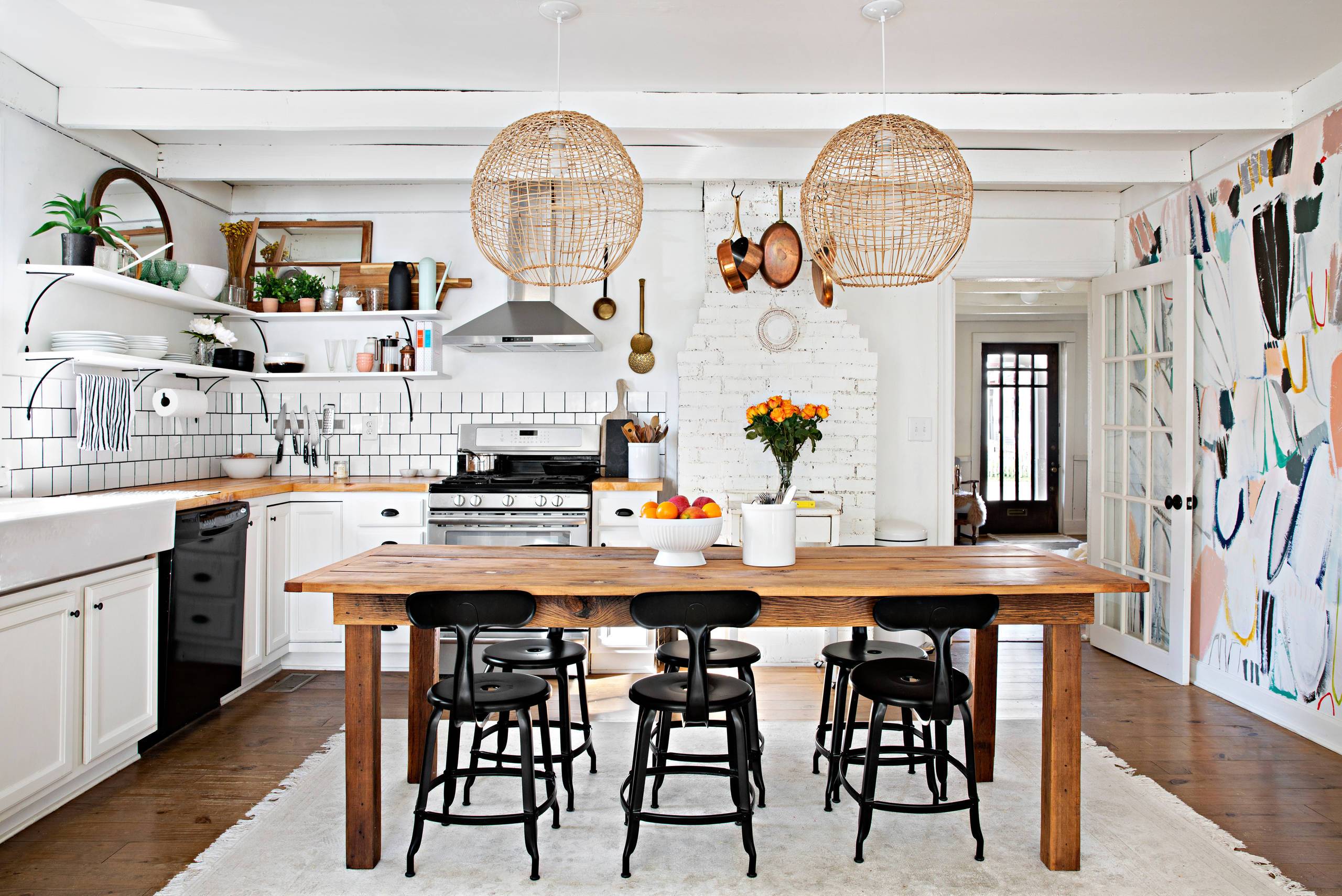 Geometric cage pendant
This geometric cage light features a minimalist aesthetic, ideal for modern and contemporary spaces that crave a touch of visual interest. The black pendants make an elegant contrast with the white countertops.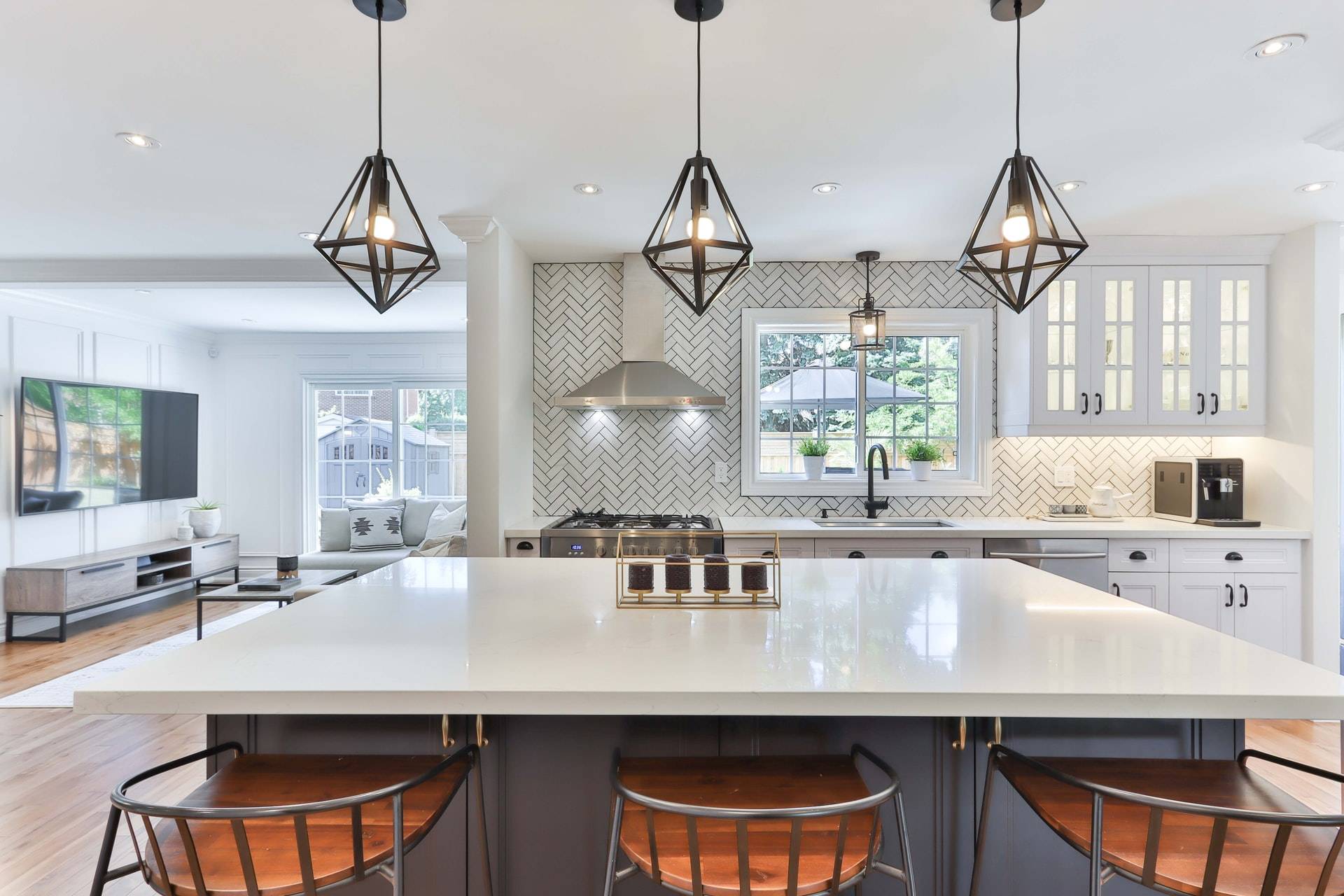 Lantern pendant light
These lantern pendant lights feature a clean and refined design, making them a versatile accent that fits a wide array of styles. The stunning pendant has a modern farmhouse vibe, bringing a dose of charm to the kitchen.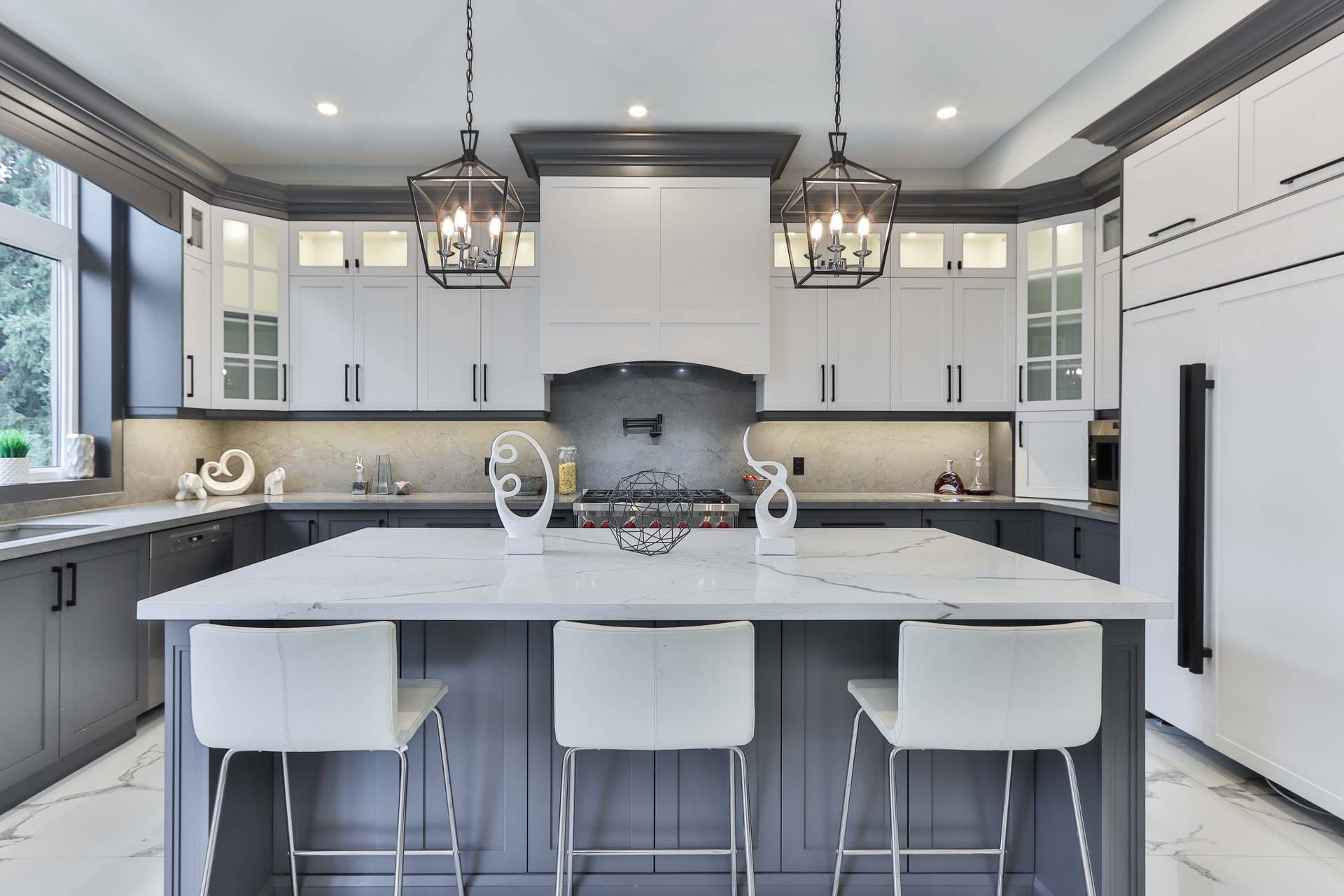 Black netted pendant light
This black net brings a modern industrial feel to your kitchen. The subtle design grounds the modern and airy space, making a bold statement in an otherwise all-white kitchen.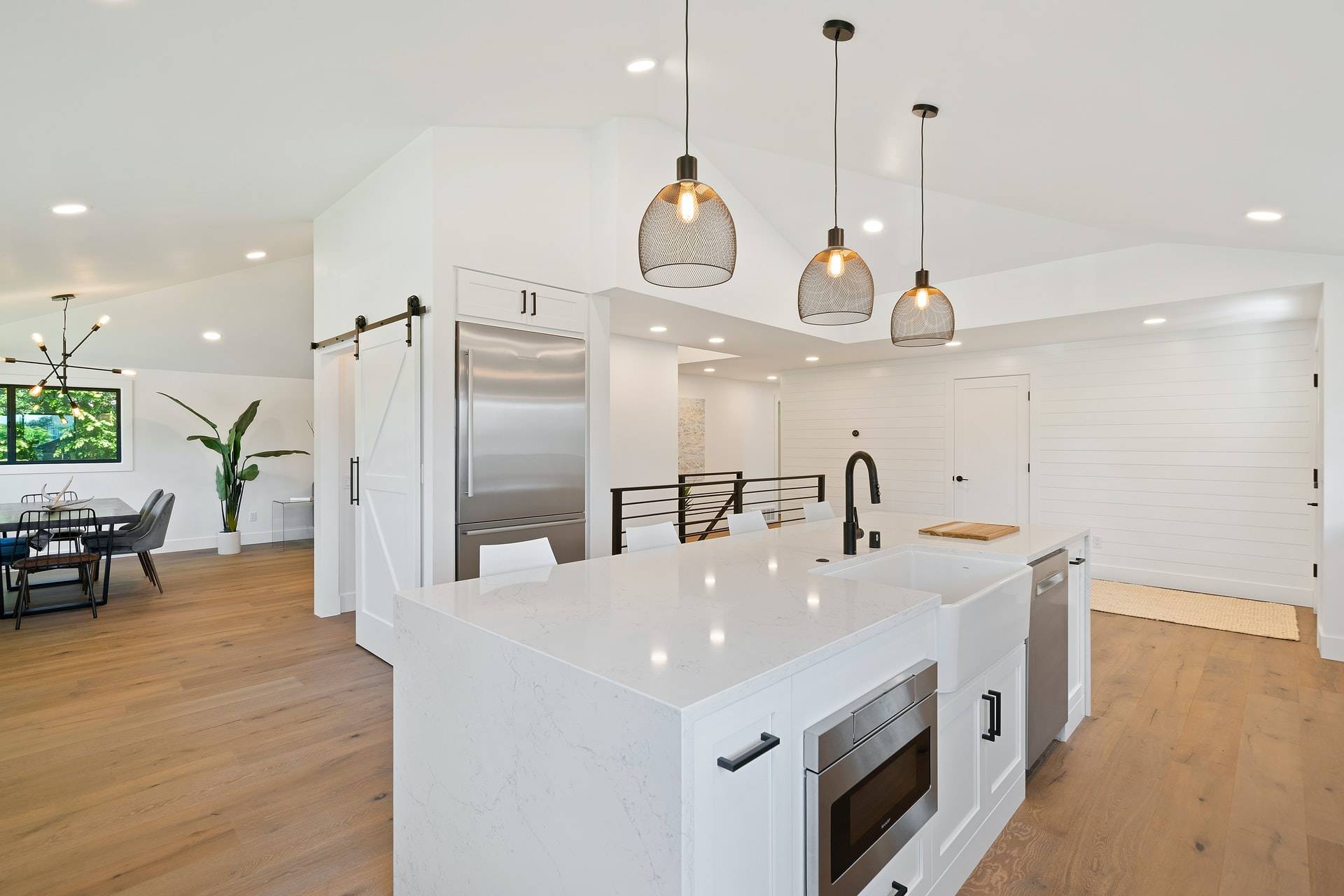 Taupe pendants
These modern taupe pendants cast light over the rustic kitchen island, balancing the natural tones and bringing a relaxed feel.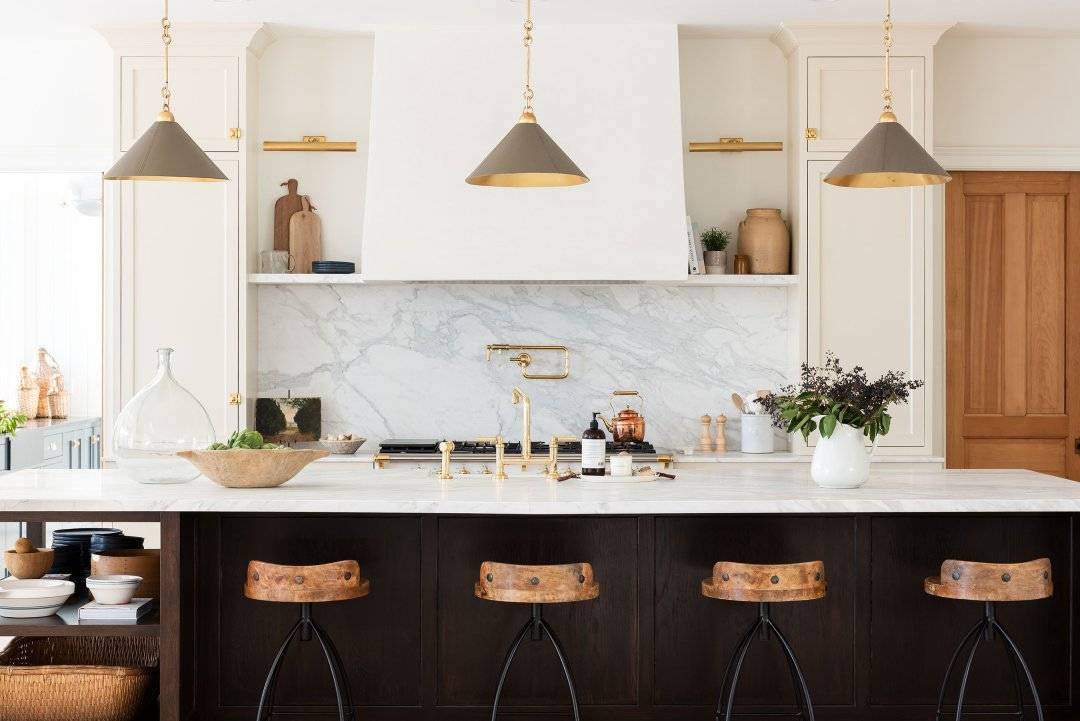 Billiards-style pendant with hanging wires
This billiards-style pendant comes in an updated version to suit the modern feel of this dining room. The hanging wires bring a contemporary vibe while adding a touch of visual interest.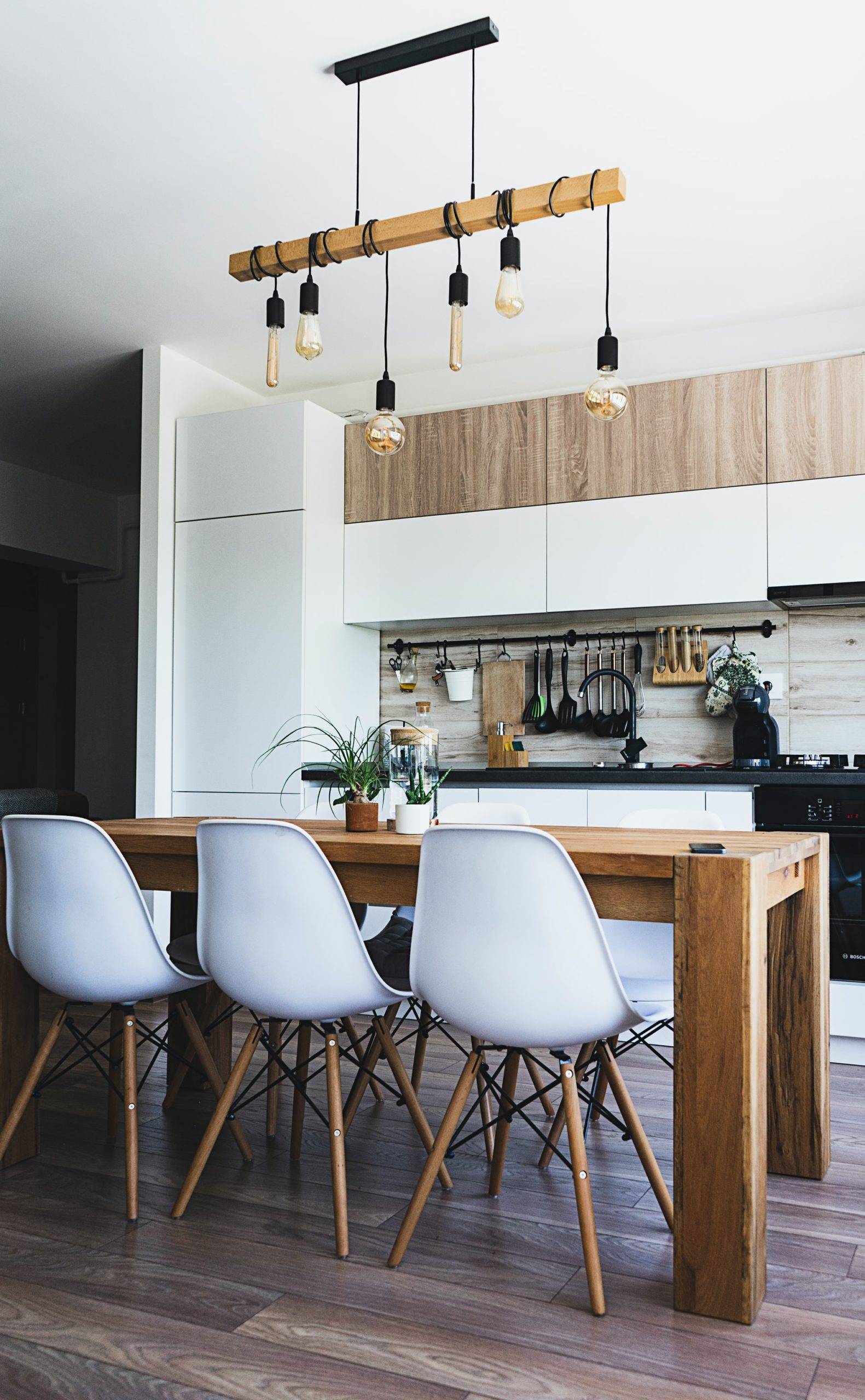 Black industrial pendants
These industrial pendants are a sleek addition to this kitchen, complementing the black accents in the space. The shiny finish looks crisp and clean with the wooden cabinetry and marble countertops.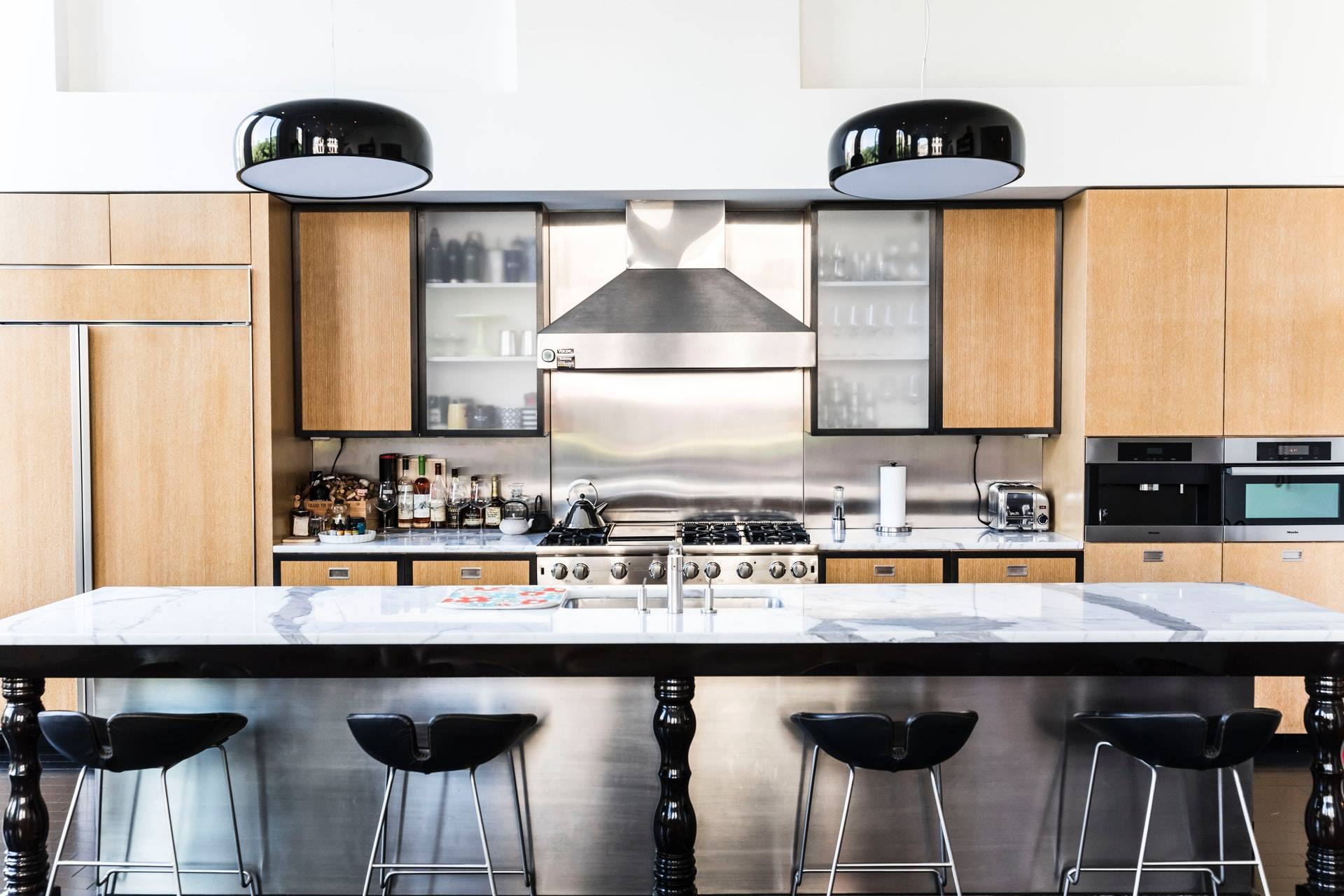 Glass orb pendants
If you aren't sure which material would complement your specific style, keep in mind that glass is a versatile choice that goes with everything. These glass orb pendants bring a sleek touch to this kitchen design while fitting the modern feel.