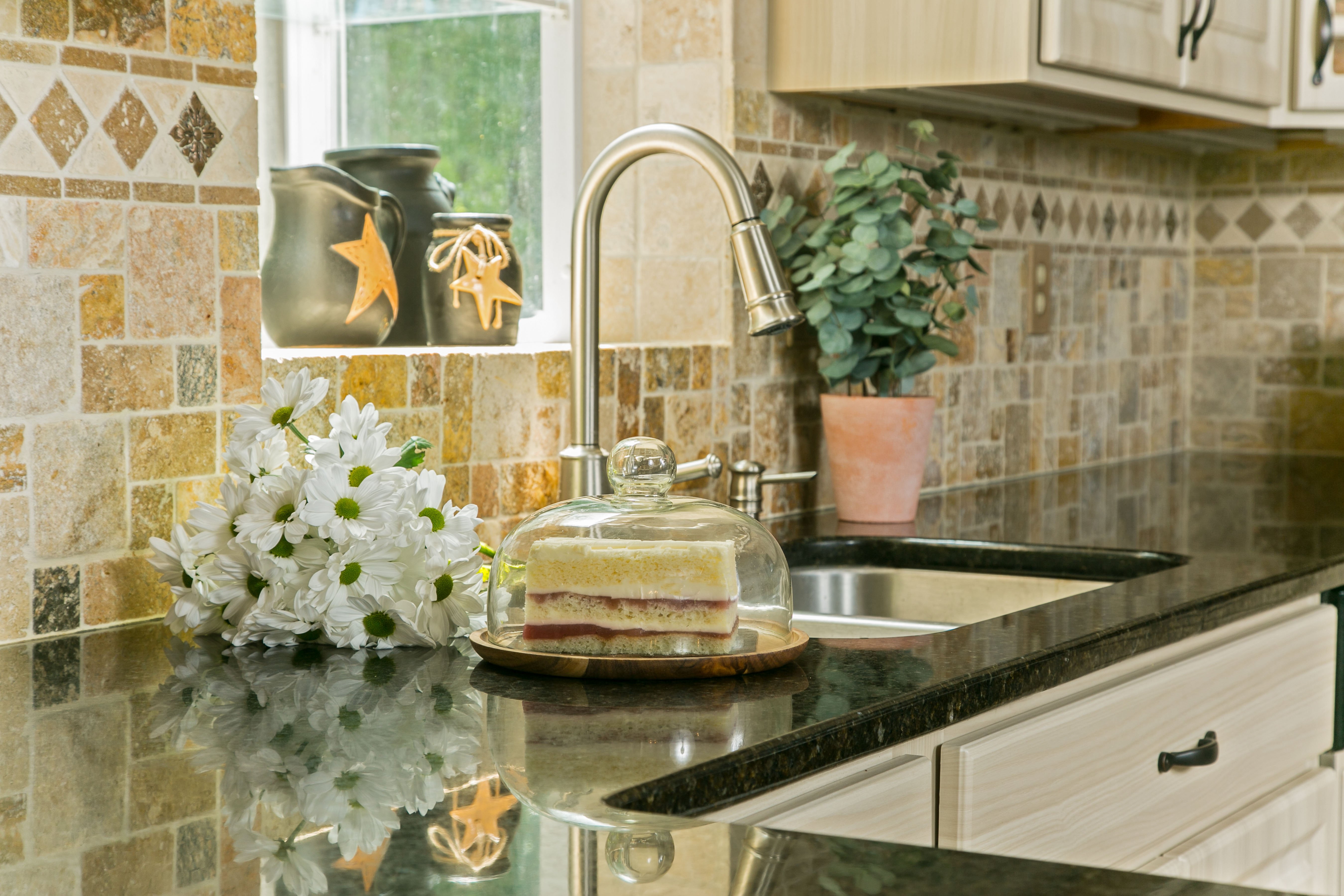 The look and feel of today's coastal-inspired kitchens are a fresh new take on a minimal palette and relaxed, calm design. Say goodbye to the tacky seafaring accessories and kitschy décor.  
The new coastal-style kitchen provides a sanctuary for all. This relaxing genre also lends well to all waterfronts, from the sea stream's edge at a lakehouse. Even the landlocked may wish to reel in a coast-inspired retreat perfect for the vacation inspired aesthetic. 
First, homeowners must Choose a soft waterfront palette. Variations in coastal colorations span dreamy neutral schemes where sand, sea, and sky beckon to lively California hues combined with sandy whites. For a truly stunning coastal kitchen, maximize natural light and keep an open floor plan. Access to the great outdoors is a bonus for bringing in nature. 
Natural materials, including wood or distressed driftwood, are ideal for cabinetry, furnishings, and accents. Meanwhile, some contemporary designs expand to implement hints of stark contrasts in hardware such as black or even flashy metallic that reflect like the sun. 
The New Nautical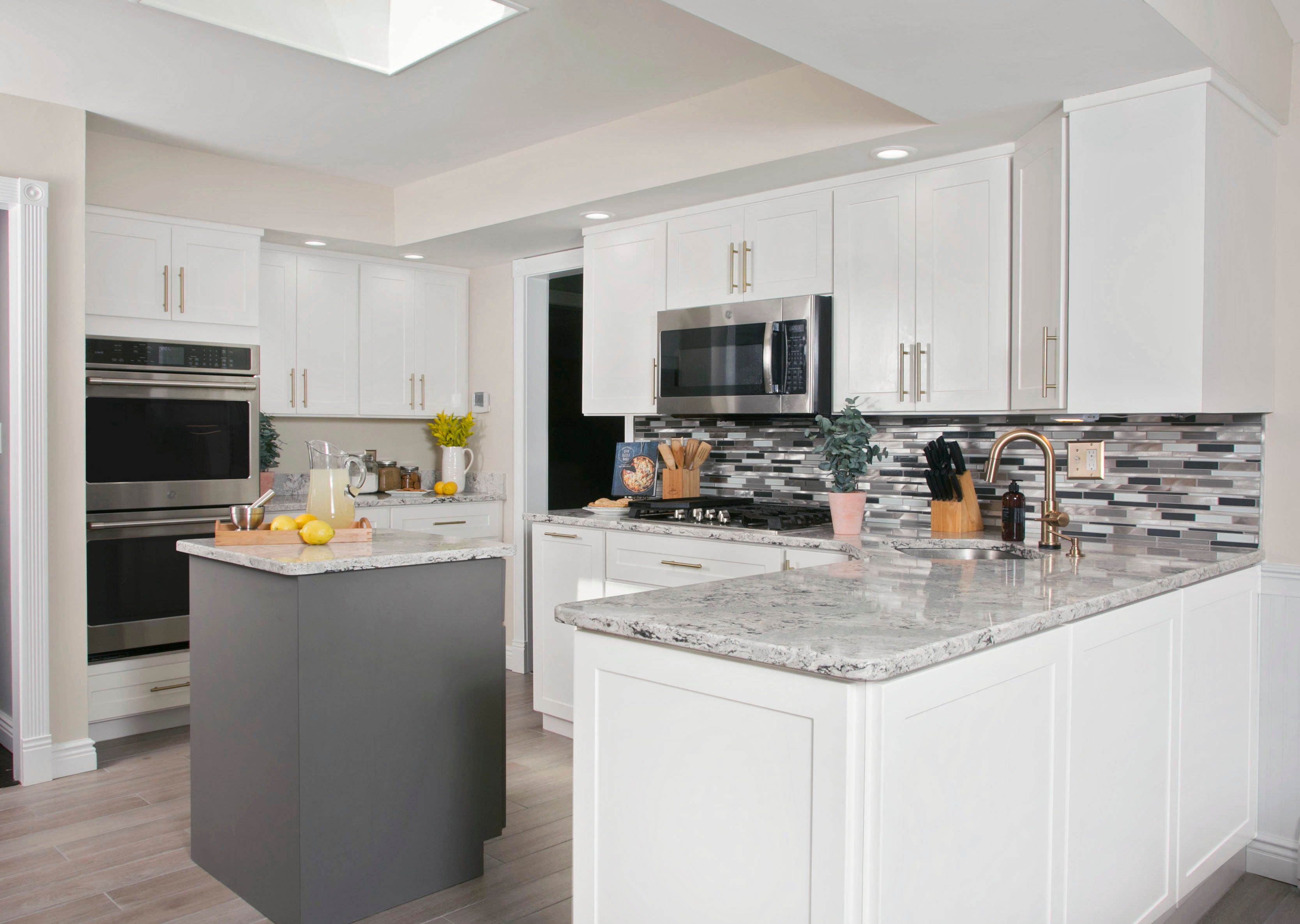 The new coastal kitchen is open, airy, and refined from a classic Nantucket blue kitchen to fresh takes on seafaring elements. Maritime ventures work best with a minimal palette — think of an early morning walk on a deserted beach. Creamy white quartz or Cambria countertops  will add depth and simplicity to a classic New England-style kitchen.
Add movement reminiscent of the water with a patterned or wave-inspired backsplash—anchored in with hints of natural elements such as driftwood to achieve a truly timeless style.  
Rustic Coastal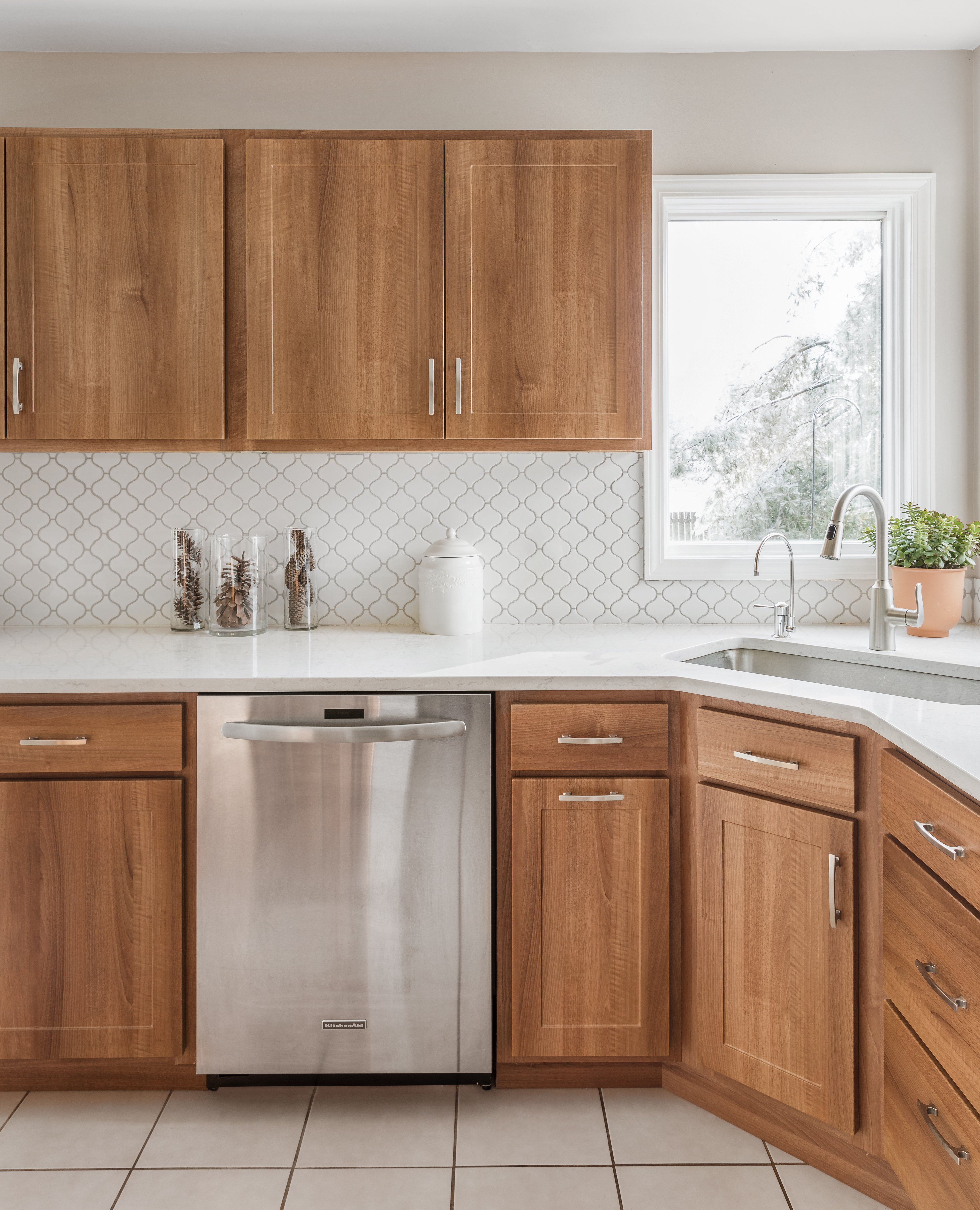 PHOTO CREDIT: Andy Ryan Photographer, 2019
Imagine your own private lighthouse or cozy coastal retreat near the cape. Whether classic, modern, minimal or masculine, a rustic kitchen relies on textures relevant to sand, wood and the soft greys of driftwood. Whether culled from the sea, a river bed or lakeside, driftwood brings a soft, rustic element into the home. The romance of sustainable driftwood is the mystery of its journey before it landed ashore. 
Consider driftwood-inspired kitchen cabinetry, either custom-crafted or in beautiful wood, veneers to reface existing cabinetry in colors such as driftwood on cherry, maple, or oak.  Driftwood may also be customized to accent a kitchen island or a unique signature feature. The distressed wood can be either unassuming or highly dramatic.
Contemporary Coastal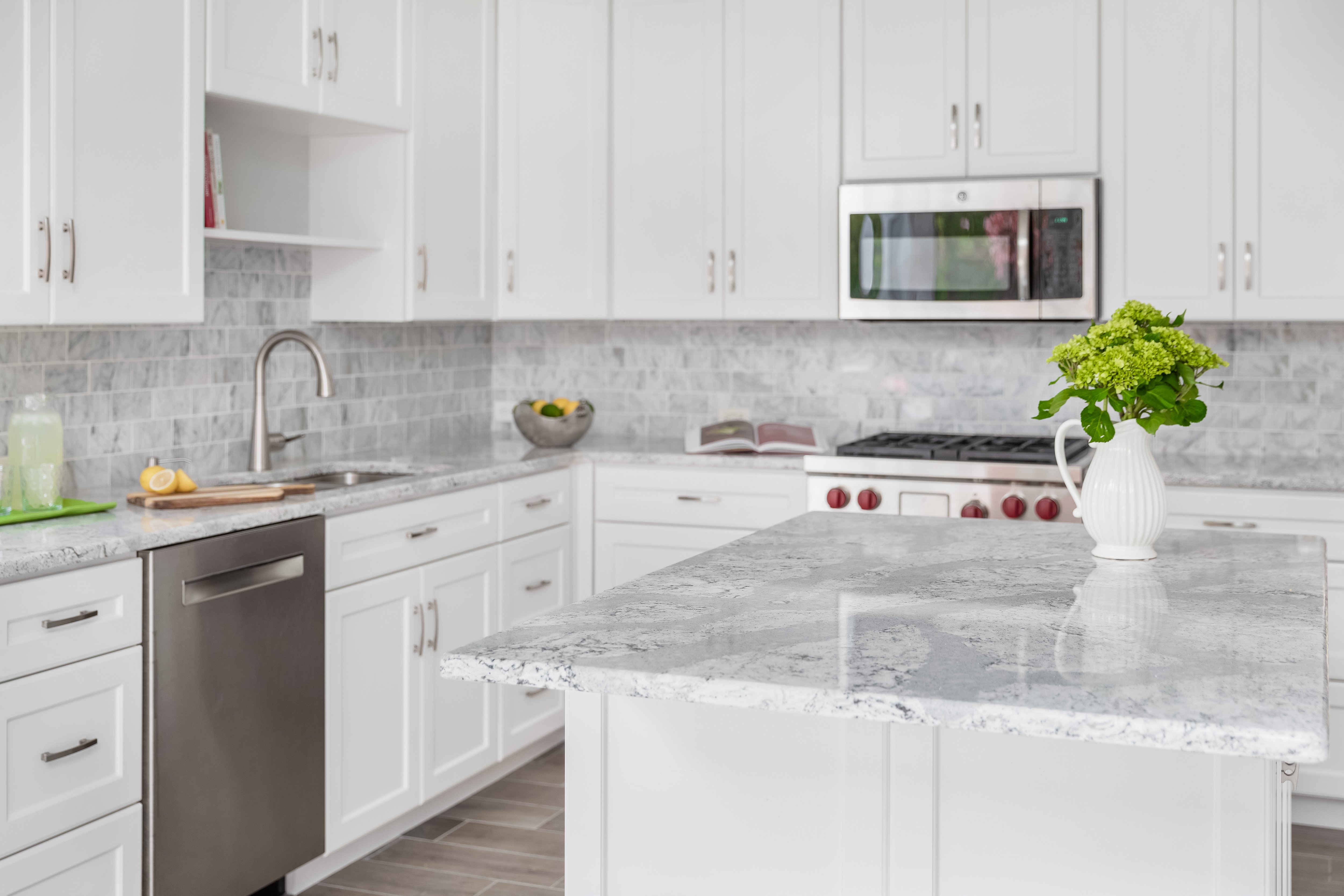 PHOTO CREDIT: Andy Ryan Photographer, 2019
From breezy and effortless to sleek and striking, chic contemporary coastal kitchens elevate minimal design.  Do you prefer bold, glamorous contemporary design (think Jersey Shore to Miami) or desire a minimalist beach pad for a writer's retreat along the rugged coast of Maine?  For the glamorous, consider bold quartz and metallic. A striking island in quartz or affordable look-alikes in laminate,  provoke the luxury of a five-star beach hotel. 
For the minimalist, this contemporary coastal vibe prefers shades of white or cream for the walls and wood flooring in a weathered gray for the artisan retreat.  Either look may sport a glass back splash, against natural elements like distressed wood to create a striking effect like tumbled beach glass found on the shore. 
No matter which coastal style may in your future kitchen remodeling plans, a Kitchen Magic design consultant will advise through every step of the process. Call 866-525-7999 for a free consultation and design quote.