It's that time again! I've hit 15 years of blogging at this time and it's time for another recap. I've done so many long recaps over the years and I'm not sure this one will be as wordy. Not a lot has changed in the last year as far as my blog. We still have had another weird year in our country, not back to normal yet and frankly, we probably will never be back to where we were. I continue to put my hope and faith in God, as He knows exactly what is happening and where we are going. It sure takes the pressure off, doesn't it?! I still feel the same as I did a year ago, when I made all those comments on last year's 14 year post, but my faith is strong even as we are facing some tumultuous times in our country and the world.
On the blog front, not a lot has changed there either. You all know by now how the blog is my business and I've shared over and over through the years how it works. It was another really good year for me and my blog. The Lord continues to bless this blog as a business for me and for that I'm grateful again. Another year of blessings and so much to be grateful for! I'll do a recap of the year this time since not much has changed overall in blogging.
We got our sweet miss Daisy in March of last year and she just turned one year old January 11th. We have adored that girl and are so glad she's ours. We have so much fun with her and she has brightened up our house so much.
Mark and I did take several trips last year that I blogged about. We went to Asheville, NC in spring and saw the Biltmore gardens and house. Biltmore Blooms is a real treat and you'll enjoy those pics right now with the winter weather many have had.
In June we went to Tallahassee and really enjoyed that road trip as well.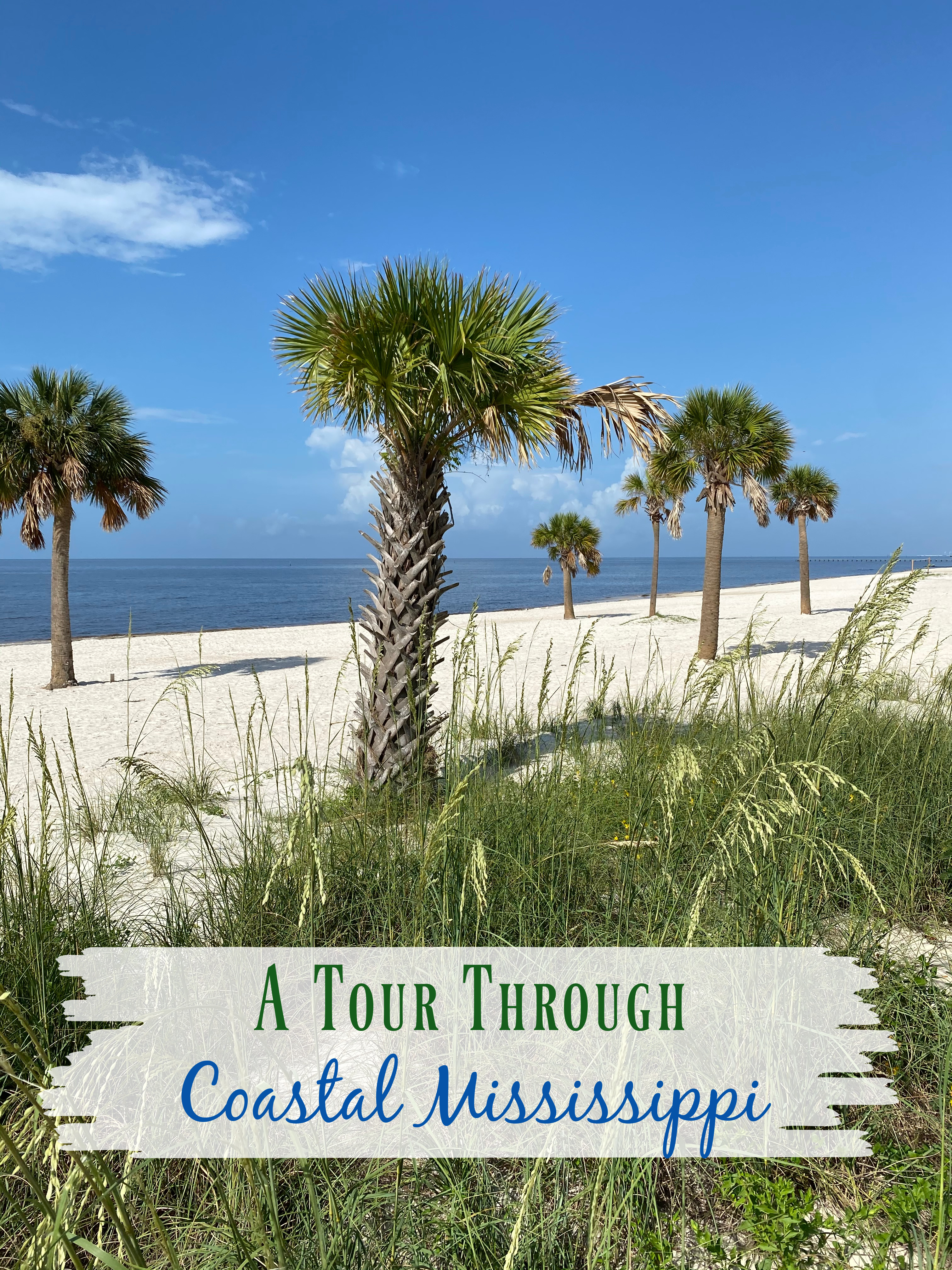 In July, we headed to the coast of Mississippi and it was a fun excursion we had never been on before. We also stopped one night in Laurel, MS and that was fun to see. Overall, a fun year for travel even if we didn't fly anywhere. We don't have anything planned yet for this year, but I'm sure we will come up with a few road trips at least.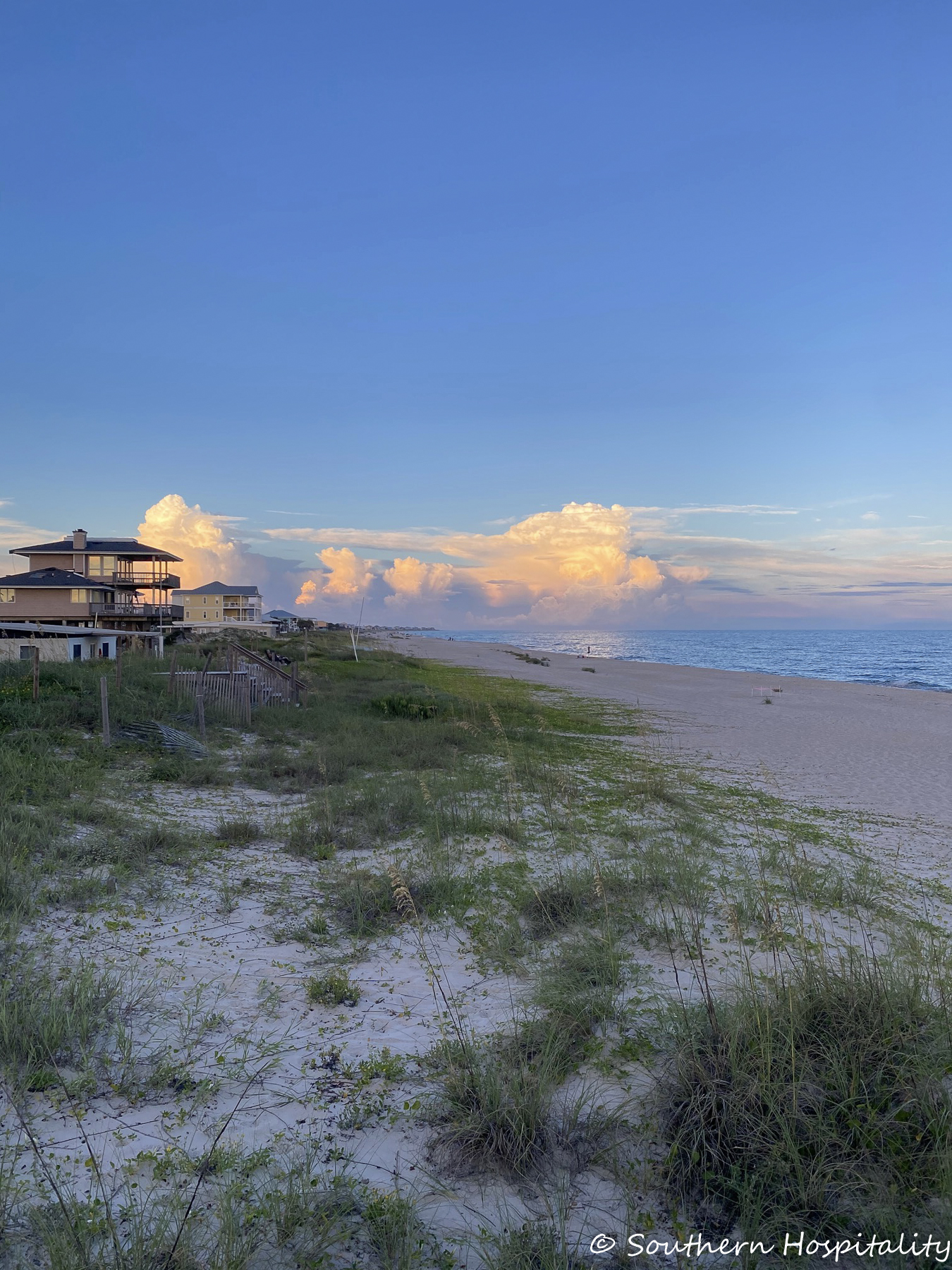 Oh and there was a beach trip in there too to St. George Island, FL in August. I'm sure we will go back to the beach again this year but we may go back to the Destin area next time, we will see.
It was an interesting year to say the least. I continued to share what was going on in our lives and it was a pretty big year for change in our family, with moving mom and dad to assisted living and getting their house settled and sold. All of those things spilled over on the blog too and you all have always been so supportive of me sharing them as well. In fact, the posts that I share about them get more traffic than my decorating posts do, so that tells me a lot. You all relate to my parents and the stories about them, so heart stories are just as important as home stories.
We got mom and dad moved in October 1st and we are so thankful that they got settled in their new home last year and are doing so well now. It was touch and go with dad for those first 3 weeks, but he has done remarkably well since then.
I did a recap of selling their house (How we Cleaned Out & Prepped to Sell Our Parents' House) and also included all the posts up til then that covered the process of deciding to move them and the entire process of the move and after they were moved in for a few weeks. That post went viral on my Facebook page and got shared and viewed well over 35K times in a couple of days, so I could tell it rang a bell for so many.
Their house closed over a week ago and we are so glad to have that chapter behind us too. I'll continue to do updates along the way on mom and dad's progress in assisted living and memory care. It sure is a relief to have them well taken care of in a nice facility so close to me.
We did plenty of projects around the house in 2021, although nothing big and no major renovations, but we made more improvements that we're proud of.
As I mentioned, we hope that a pool will be the big project for summer of 2022.
The blog had another great year, although it can be challenging to keep up with all the trends and best practices. I need to be better at that, but I sometimes drag around and don't do all the things I need to do to keep my website growing and being as fit as it can be. Running a blog is no joke in this ever changing environment. I know I need to do some maintenance and hire someone to help me with that, so perhaps I will do that this year. There are always changes with Google and trends that come along that we are supposed to jump through hoops for and I don't always embrace those changes with gusto to say the least.
In spite of all of that, my blog had a remarkable year last year and I'm very grateful for my ad network, AdThrive. I've mentioned before that my ad network is the main way I make money on my blog (around 82% from the ad network) and I'm grateful that you all have patience when it comes to ads. I know they are annoying to say the least, but everyone has them and I guess we are all growing accustomed to them and learn to deal with the annoying part. Thank you for humoring the ads! They keep me and this blog rolling along!
I still make a bit of my income from sponsored posts (around 11%), although those are still way down from 5 years ago. It's really not bad at all and while I appreciate the sponsors who do want to work with me, I don't seek many out anymore and that makes life a bit less stressful. Most of the sponsored ones I get now is on Instagram and those don't pay as much, but they are easier to do and take a lot less time.
Affiliate income makes up about 7% of my income, to round it all out. It's not a bad way to make a living at all. In fact, it's still the best job I've ever ever had! I get to stay home, enjoy the freedom of my work from home schedule and make a fantastic income. I'm so grateful to have this blog at this stage of my life. I've often commented to mom how grateful I am that this is my business and life and I can set my own schedule all the time. I'm not beholden to an employer and it's so gratifying to do my own thing and not have to answer to anyone. I can work as hard as I want to or not so hard as I please. Luckily, I don't have to work that hard and I still make a great living with blogging. So much to be grateful for, to have all that extra time needed last year to do what needed to be done for mom and dad.
So I continue on into year 16 of blogging. I feel sure I'll stay around for years to come. There's absolutely no reason to give it up. If anything, I would just cut back on posting as much, but for now it's a good rhythm I'm in and it feels good! Thank you all again from the bottom of my heart for hanging out with me! Some of you have been here from the beginning and some are newer to my blog. I appreciate all of you and thank you for being here!
Related
Don't Miss a Post, join my list!