Dry (named after the typical glass of Martini Dry), by Kreoo and designed by Enzo Berti, is a noble and simple sink, where the pure volume of marble draws shapes and lines.
Pure shapes and surfaces blend with the marble element engage the senses. The insertion of a stone ring all along the upper profile completes the functionality of the object and makes it a design object.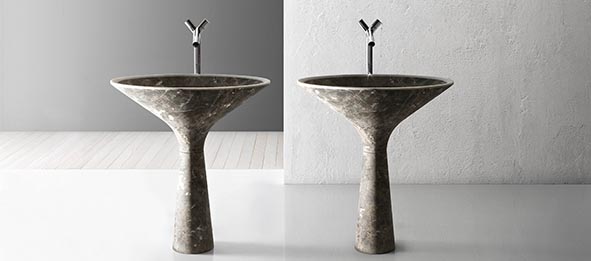 Dry is available in different marble kinds, all honed and waxed: White Estremoz, Emperador Dark, Cream Marfil, Grey St. Marie and Bianco Calacatta. On the upper profile, the marble ring underlines its shape.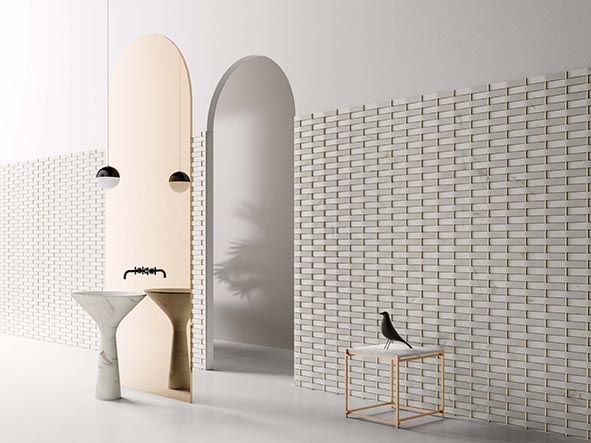 With its name inspired from classical Greece, culturally renowned for its beauty and harmony, Kreoo was established in 2010 by Decormarmi – known for its Italian marble work and products. Worldwide, it cooperates with designers and architects in a synthesis of craftsmanship and design culture, oriented to select the most suitable marbles for each project, both from the point of view of the technical features and the chromatic range.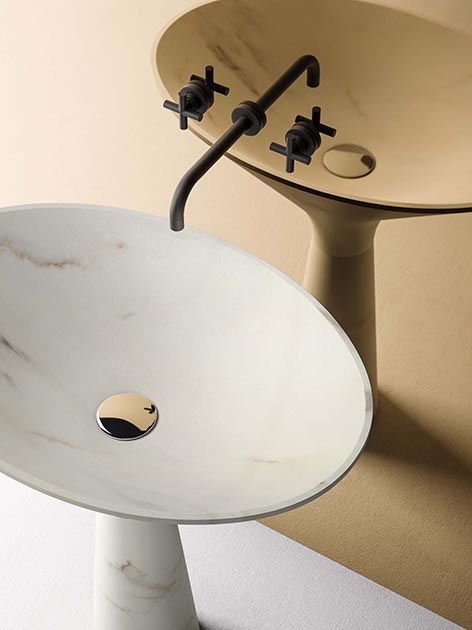 From this, Kreoo designs and manufactures the most diverse products for indoor and outdoor spaces: from the bathroom to the living room, from the floors to the wall coverings, with a brand that responds to the need of design studios and contract professionals.
For more information, visit kreoo.com