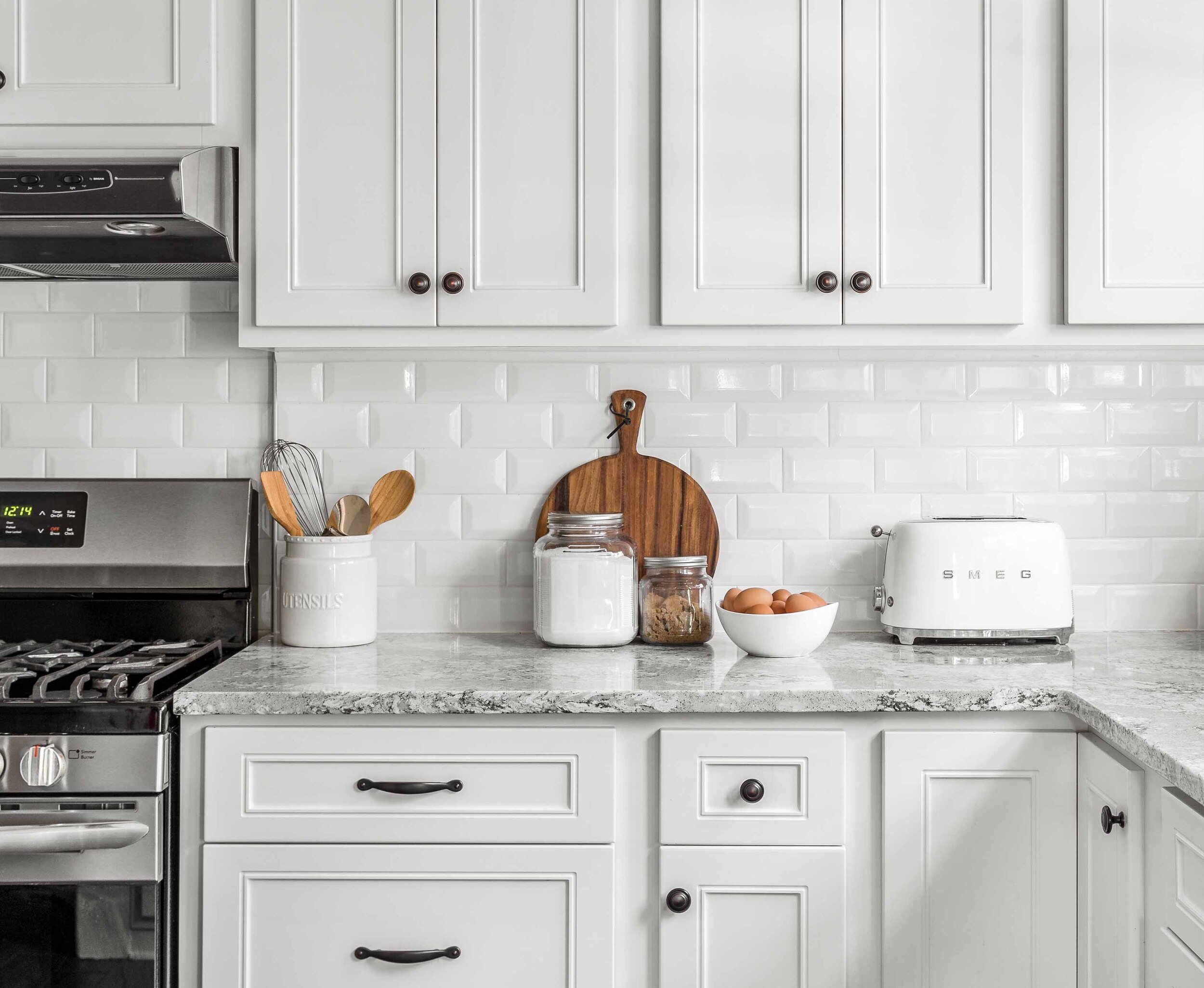 PHOTO CREDIT: Andy Ryan Photographer, 2020 
Bright and optimistic, white cabinetry brings a sophisticated dimension to your new or remodeled kitchen project. Innovative designers love white in the kitchen as it allows dashes of creativity to take center stage. 
The pros of white cabinetry include creating a more open and expansive feel in even the smallest of spaces. Let's not forget about the streamlined and timeless look too – no matter your style or trend preferences. White cabinetry can be a cohesive, polished anchor in small to large kitchen spaces when paired with the ultimate countertop, backsplash and flooring. That beautiful Delft blue dishware collection can become the highlight of your home when surrounded by white hues. Plus, mirrored or glass-front cabinetry provides additional depth and reflection.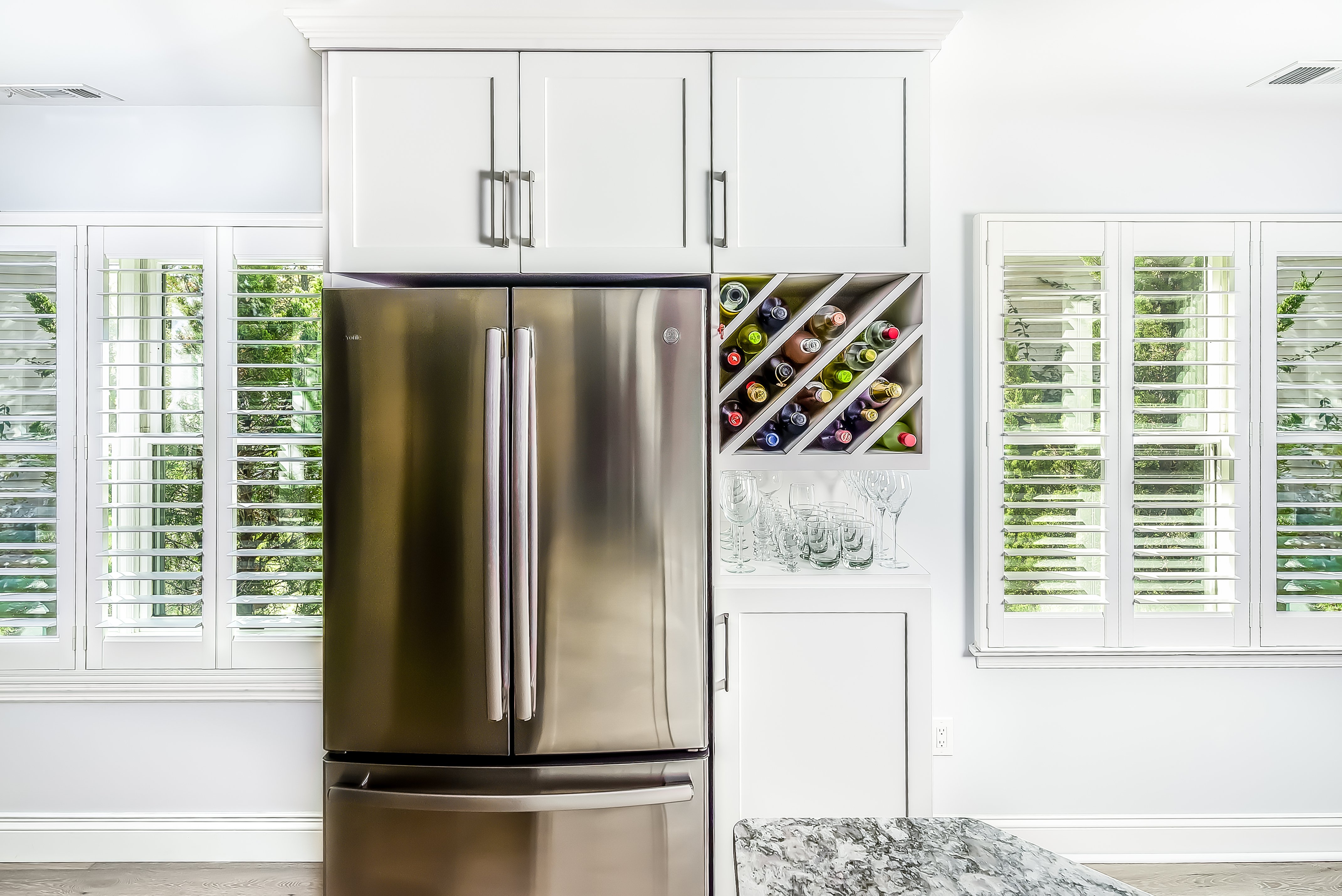 PHOTO CREDIT: PhotoSynthesis Photography, 2019
Of course, there are a few cons when it comes to a kitchen steeped in white to consider as well. For instance, a white-washed kitchen may come off as cold, harsh, or simply unwelcoming—which is an excellent reason to work with a certified kitchen design consultant!
Be sure to consider your lifestyle in the design process too. For instance, white cabinetry may not be the best choice for the accident-prone home cook. Ditto if a super low-maintenance kitchen is a top priority because over time, spills, drips or a random spritz of cola, tomato sauce or yellow mustard may stain or alter the color of white cabinetry.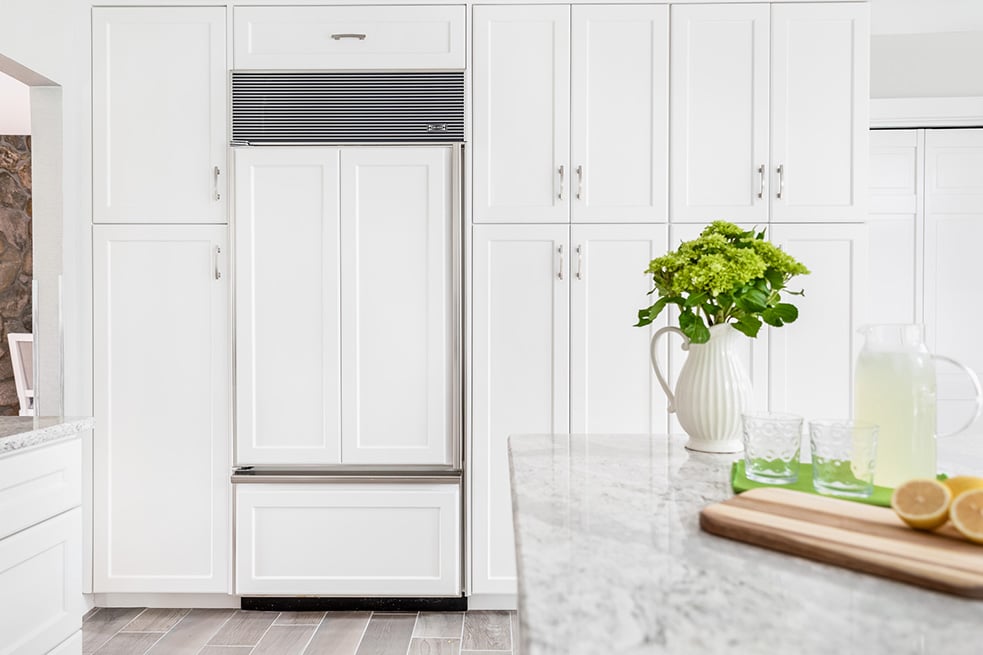 PHOTO CREDIT: Andy Ryan Photographer, 2020 
However, there are plenty of reasons to explore whether white cabinetry might be a part of your future kitchen remodeling plans. Here, a few design details to consider from the design consultants at Kitchen Magic.
White Kitchen Cabinetry Design List:
Decide whether your new kitchen will be contemporary, transitional, rustic, or traditional. All of these design styles will pair well with white cabinetry. 
Choose uncomplicated white-hued door and drawer styles to effortlessly flow from one style to another in future years. 
Land your palette — will your cabinetry be a true white, a soft white, frosty white, or an off-white? Also available are glazed and stained combinations for a unique, satiny glow. Your design consultant can assist in choosing the best palette for your space.
Is custom-crafted cabinetry the solution for you? Custom cabinetry can maximize space and storage even in tight areas. Or, is cabinet refacing a better solution for your project? The time saving, exclusive process from Kitchen Magic offers homeowners a variety of options to suit their needs and budget. For more information, check out our cabinet refacing page! 
Will your white cabinetry be accented by a dramatic or contrasting countertop? Or, is your design plan based on subtle variations? Quartz countertops offer a wide array of options including both dark and light veining for textural interest.
Add a pop of color. Paint an accent wall, add accessories, lighting, hardware, or tableware in a similar palette. The sky's the limit and easily change up the look in future years. 
Pair warm wood or wood-grain flooring with your white cabinetry for a beautiful, comfortable feel. Or, go chic and sophisticated with a dark, dramatic flooring. Either add a warm texture.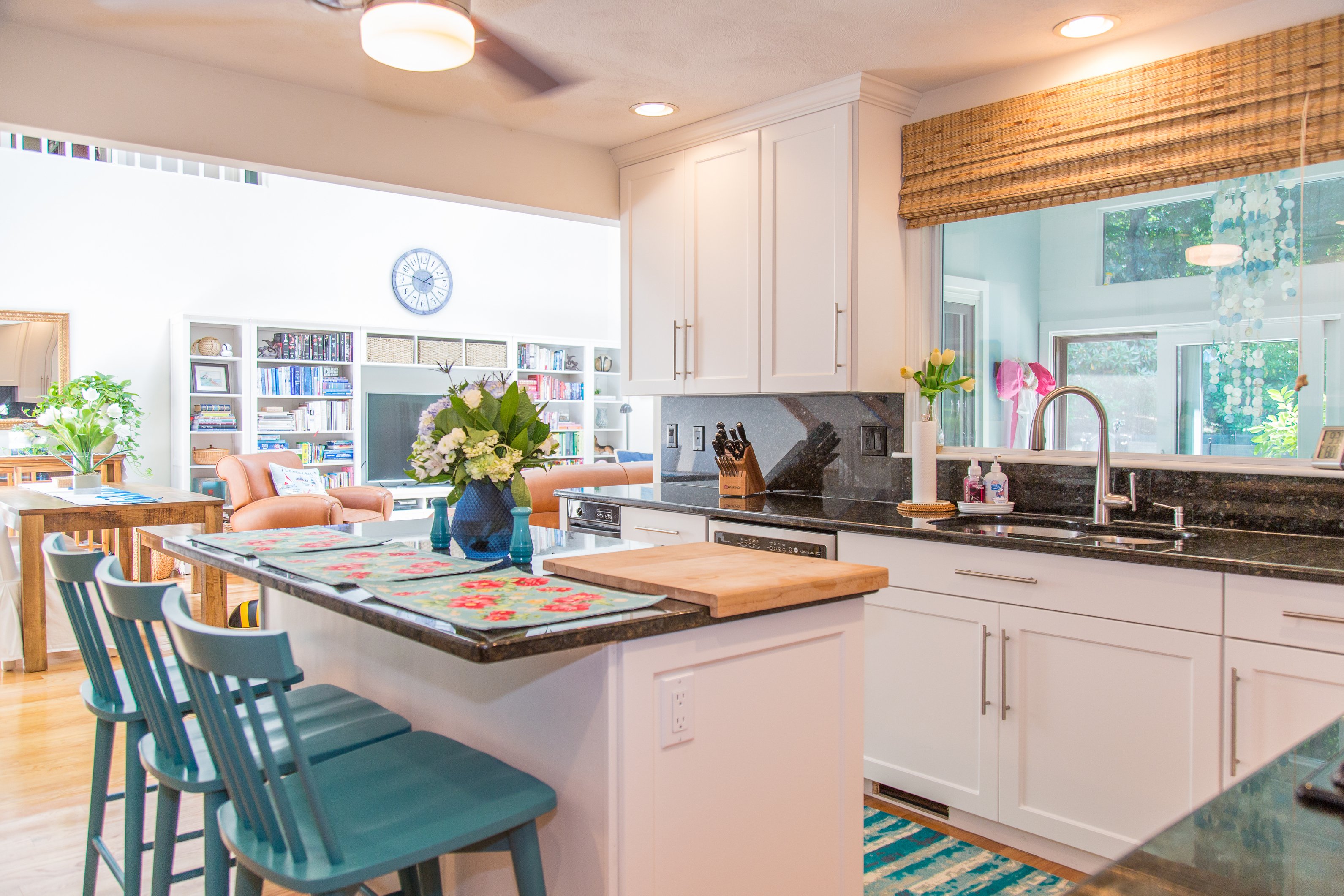 From a rustic farmhouse style kitchen to a sleek modern design or a Nantucket style kitchen designed with a coastal flair, white cabinetry, can really brighten up your new kitchen!
At Kitchen Magic, our kitchen design consultants will assist you with every step of the process. Call 866-525-7999 for a free consultation and design quote today!