Introducing the TKBB Summer Series – we're on a very well-deserved break but have no fear…we've compiled a compilation of Best of…… topics for you to enjoy during your summer break.
We're super lucky to be sent information on the best of the best when it comes to smart bathrooms. Here's a selection of the smartest bathroom accessories of 2021.
Saturn and Moon by Antrax IT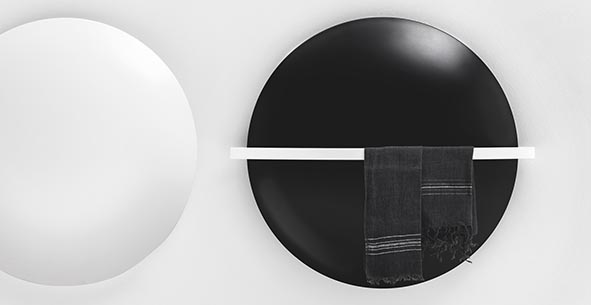 The Saturn and Moon radiators by Antrax IT are an abstract interpretation of the famous celestial bodies of the solar system for interior design.The spherical shape of the planet and the satellite dictates the structure of the two Antrax IT radiators, designed by Peter Rankin. The radiators are built from 100% recyclable extruded aluminium with a circular base and three-dimensional profile.
GROHE Rainshower SmartActive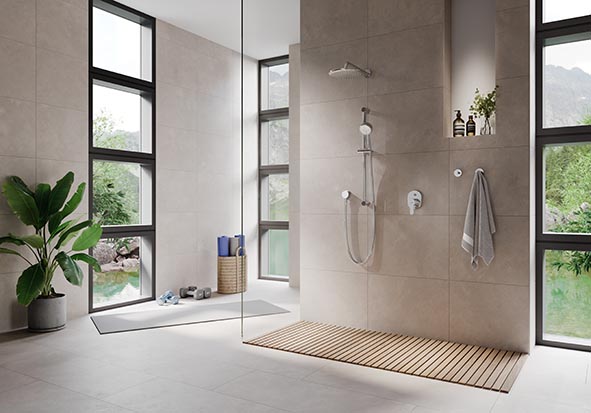 GROHE has introduced a new range of Rainshower SmartActive showers that can be fully personalised, introducing a much-needed ritual of enjoyment in daily life.
Using the latest in design and technology to maximise wellness, the GROHE Rainshower SmartActive range is designed to make showers a time to relax and unwind, making the bathroom a place to retreat to for a much-needed break from the outside world. Three different spray options and temperature control make personalisation a breeze, introducing a tailored shower experience like no other.
Waffle – Designed by Piero Lissoni for Antrax IT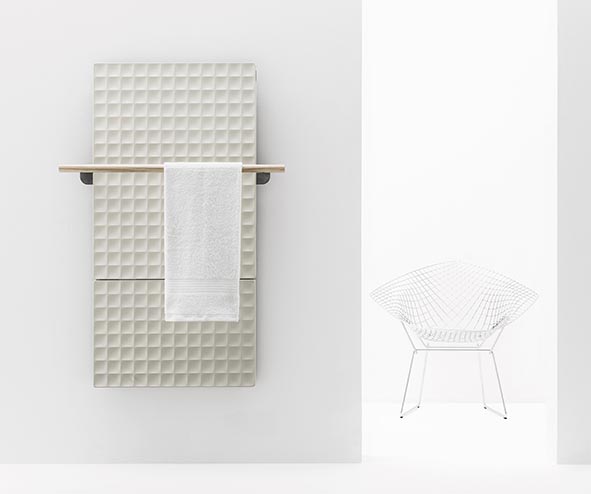 Waffle is the first radiator designed by Piero Lissoni for Antrax IT and the first to feature new finishes and materials: Waffle is a unique project, combining technology, energy saving and sustainability with attentive aesthetic research. The heating body, made of a 100% recyclable cast aluminium, is available in eleven embossed powder coatings, five of which have been developed in collaboration with the designer, exclusively for this collection. Frag, Crag, Lrag, Arag and Mrag – these are the name of the finishes – are conceived to evoke, even by touch, the historical imagery of cast iron radiators, which Waffle reinterprets also in the surface manufacturing process, characterised by a three-dimensional geometric texture.
New RS11 hand sanitiser and soap dispenser by VOLA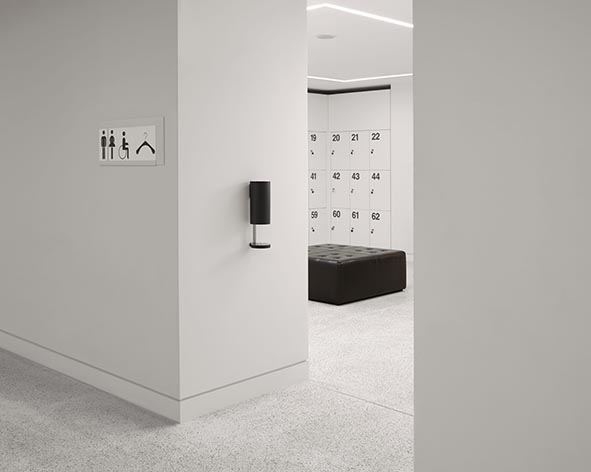 The VOLA RS11, launched in August 2021 and making its debut in reception spaces around the world, gives the now-normal offer of hand sanitiser on arrival at offices, retail and hospitality venues a stylish new enhancement, featuring VOLA's distinctive aesthetic and discrete elegance. The starting point for the design was a simple but challenging question, according to architect and designer Torben Madsen, who is also the design manager at LINK Arkitecktur. "The question we asked ourselves was how do you make a hand sanitiser as invitingly delicious as, say, a bunch of delicately fragrant roses or a crisp bouquet of tulips?"
Stay tuned for more TKBB Summer Series posts coming soon!