Introducing the TKBB Summer Series – we're on a very well-deserved break but have no fear…we've assembled a compilation of Best of…… topics for you to enjoy during your summer break.
We're super lucky to be sent information on the best of the best when it comes to bathroom designs. Here's a selection of the best bathroom ideas of 2021.
Scavolini Formalia Bathroom Collection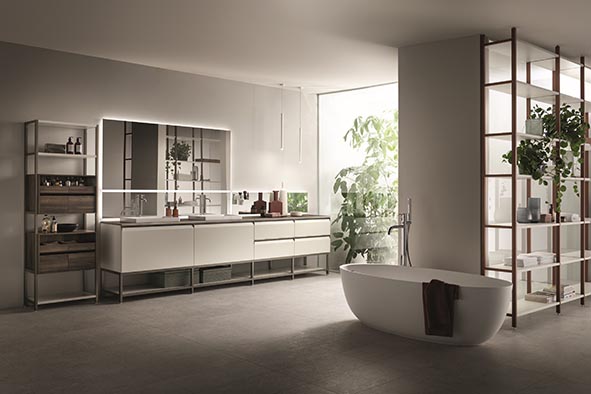 Designed by Vittore Niolu, the stunning Formalia bathroom collection has exceptional aesthetic and ambience and a functional, contemporary design. This sophisticated collection enhances the value of the bathroom and, as with the kitchen and living room solutions bearing the same name, the distinguishing feature of the collection is the shaped door with its metal handle that creates the streamlined silhouette.
Twill by TapLab Wall Covering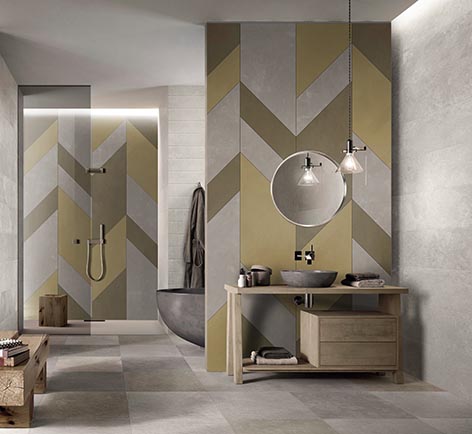 Bringing the WOW factor into the bathroom – the new Twill collection by TapLab Wall Covering is a collaboration with Dainelli Studio, inspired by the traditional twill fabric with its recognisable visual structure. Twill, also called sargia in Italian (from the French sergé), is the only fabric with a frame of diagonal lines of 45-degree slope due to a particular weaving of weft and warp threads.
antoniolupi presents Sled and Fluido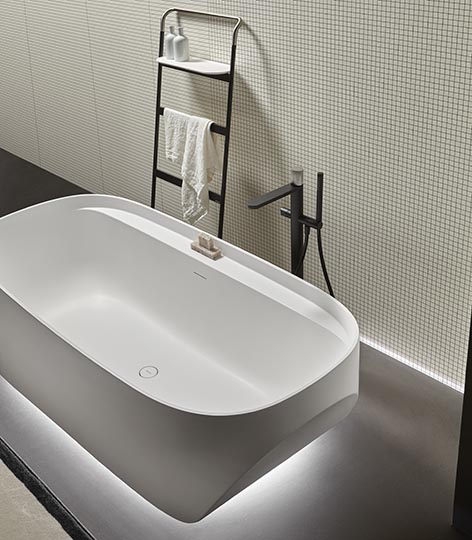 For Cersaie 2021, antoniolupi presented two new projects born from the collaboration with Carlo Colombo: Sled and Fluido: A freestanding bathtub that seems to have been carved out of the wall and an encased sink in the wall. Designed by Carlo Colombo, both the Sled bathtub and the Fluido sink can be customised in the finishes and colours, adapting them to any context for an increasingly tailor-made bathroom environment.
Villeroy & Boch new ColourChoice Collection Vita Range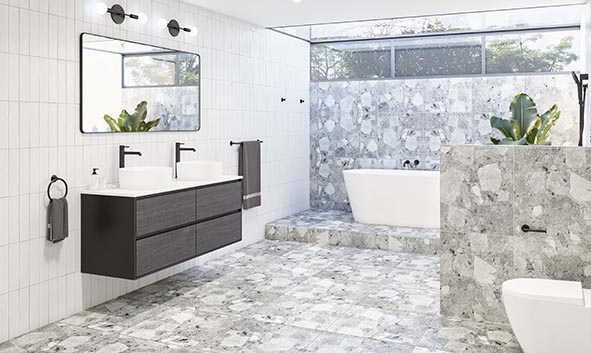 European powerhouse Villeroy & Boch bring organic forms to the bathroom with its new ColourChoice Collection Vita Range. Drawing inspiration from flowing forms, the Vita Range uses cylindrical design and organic precision to achieve elegance and style.  The refined range was created to engage with its surrounding architecture, complementing each element of design. With gentle curves and a delicate pin lever, the relevance of the tapware is ensured for years to come.
Stay tuned for more TKBB Summer Series posts!