Introducing the TKBB Summer Series – we're on a very well-deserved break but have no fear…we've compiled a compilation of Best of…… topics for you to enjoy during your summer break.
We're super lucky to be sent information on the best of the best when it comes to sensational basins. Here's a selection of some of our favourite basins for the bathroom.
Dry by Kreoo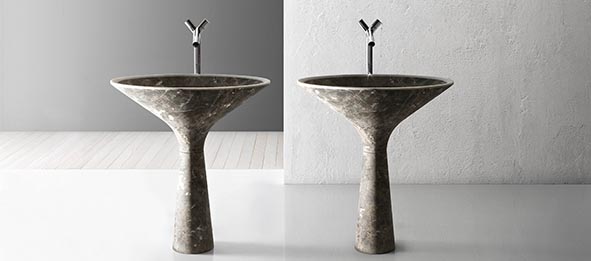 Dry (named after the typical glass of Martini Dry), by Kreoo and designed by Enzo Berti, is a noble and simple sink, where the pure volume of marble draws shapes and lines. Pure shapes and surfaces blend with the marble element engage the senses. The insertion of a stone ring all along the upper profile completes the functionality of the object and makes it a design object.
Maison Valentina Vessel sinks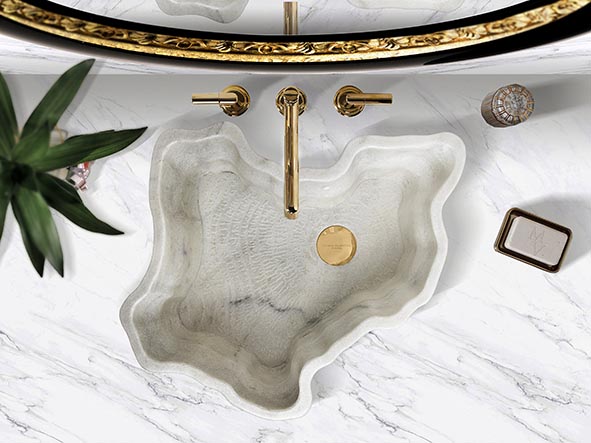 As a luxury and handcrafted brand that understands the application of vessel sinks to create timeless and elegant decors, Maison Valentina offers a range of vessel sinks that may differ in size, shape and material but are of a standard when it comes to high-end techniques.
Vessel sinks were traditionally made with whatever material was available at the time, often natural stone or rock, with a naturally-eroded look to create the bowl shape. Commonly placed on top of a surface, today's manufacturing techniques allow for both above and below-counter as well as recessed choices.
Orma by Glass Design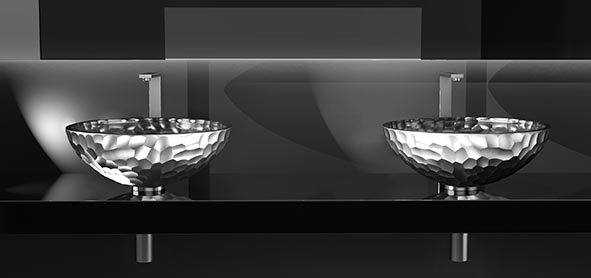 Orma by Glass Design is part of the Florence Glass Atelier Collection and is the new countertop washbasin fashioned from glass using a very particular artisanal process, which results in a series of irregular pentagonal engravings in low-relief.The contrast between the inner part, featuring shiny and smooth decoration and the satin and multifaceted exterior gives rise to a particularly seductive interplay of light which ensures the washbasin becomes the focal point of any bathroom.
Evo 21 by Agape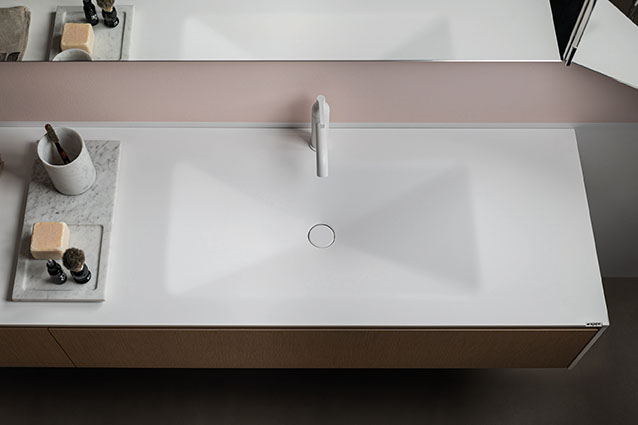 Introducing the Evo 21 by Agape, designed by Giampaolo Benedini; an open case consisting of sides, bottom and beams. "Our goal is an architectural balance between designs and collections, all created to interact in an unforced manner as a whole that transcends the sum of its parts. That's why in 2021 we focused in particular on a newly developed storage system, Evo 21", says Emanuele Benedini, CEO of Agape.
Devon&Devon Season Vanity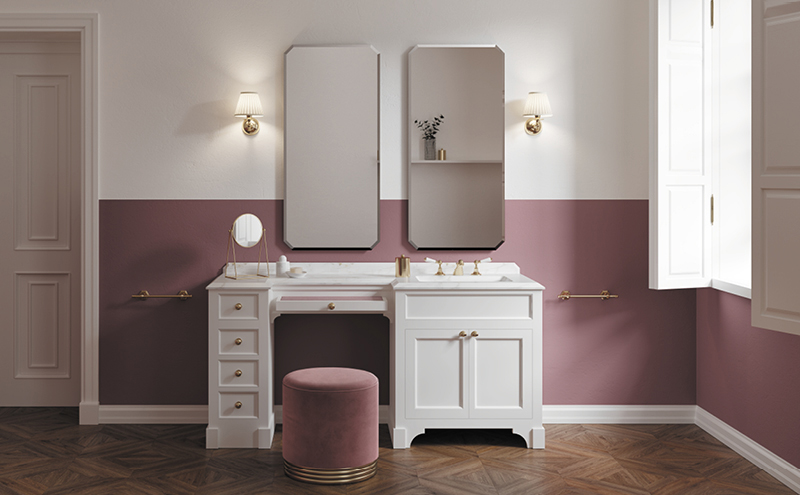 Devon&Devon presents Season Vanity, the first washbasin vanity unit with an integrated dressing table. The Season vanity has a highly distinctive neoclassical style which remains untouched in this unique version of the iconic vanity unit, featuring an integrated dressing table with four drawers and a pull-out velvet top.
Stay tuned for more TKBB Summer Series posts!!