Designed by Vittore Niolu, this is the stunning Formalia bathroom collection with its exceptional aesthetic and ambience and a functional, contemporary design.
This sophisticated collection enhances the value of the bathroom and, as with the kitchen and living room solutions bearing the same name, the distinguishing feature of the collection is the shaped door with its metal handle that creates the streamlined silhouette.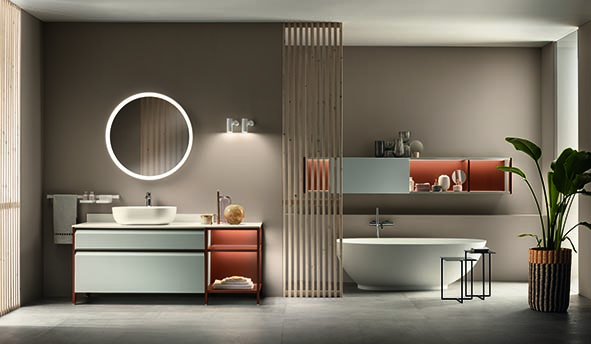 With a contemporary linear style, the "Status" Wall System can be positioned as a frame, as an end element or as a partition within the bathroom, lending itself to a range of designs and layouts. The "Status" Wall System is versatile and can include open-fronted storage elements complete with pull-out storage trays which can be positioned freely to suit the needs of the homeowners. An additional distinctive detail is the "foot" that stands out for its knurled surface providing a visual lightness in its look and feel.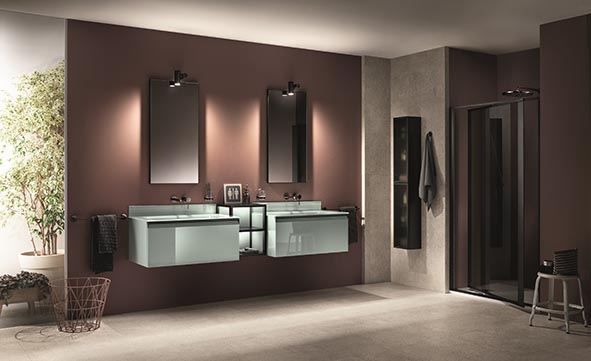 The titanium finish creates an elegant chromatic connection between the wall units, handles, plinths and the structure of the "Status" Wall System. Also available in the sophisticated shades of black and rust, these can be mixed and matched with the lacquered decorative melamine and recycled PET doors for a truly distinctive design.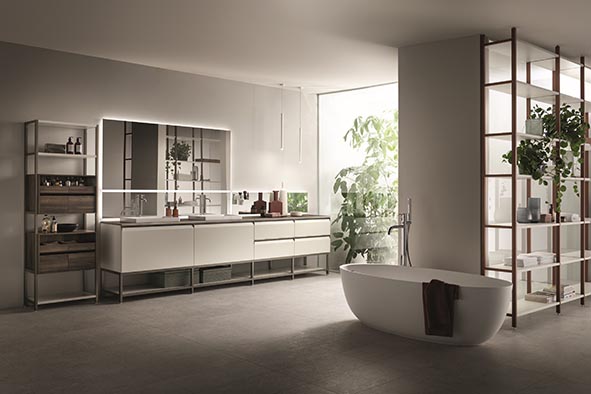 Formalia is the result of Scavolini's continued exploration of contemporary life and interpretation of the social role of the modern home. From 2012, Scavolini has included bathroom collections as part of its product offering, as a result of the brand's desire to satisfy a specific need in the market for solutions for the bathroom setting. In conjunction with the Formalia collection for kitchens and living rooms, Scavolini provides the perfect offering to create a "total-look" home.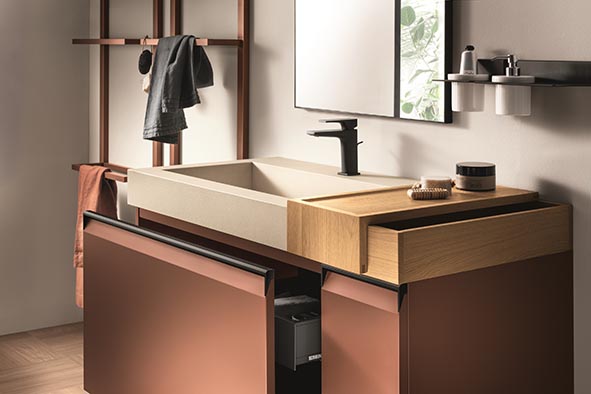 Scavolini is represented in Australia via the Scavolini Store Sydney. For more information visit sydney.scavolinistore.net/
For more information on the international brand Scavolini, visit scavolini.design/